It's Tax Season. Get Your T2202A Tax Credit.
Thursday 11 Jan 2018
As a student of the one of the online Technical Training programs, you are eligible to receive a tax credit for tuition fees, by printing your Tuition, Education and Textbook Amounts Certificate (T2202A). And you can obtain your T2202A from your online student account mid-February for all courses taken during the 2017 calendar year

How to access your T2202A Tax Receipt
Getting you T2202A receipt is pretty simple; you just print the form from GBC's STU-VIEW system at http://stuview.georgebrown.ca/. To log into STU-VIEW you will need your 9 digit Student ID and a STU-VIEW password. If you do not have, or have forgotten your STU-VIEW password, please call George Brown College at 416-415-2000 or 1-800-265-2002 between 8.00 am to 6.30 pm, Monday to Thursday and 8.00 am to 4.30 pm on Fridays to create or reactivate your password. Remember, when calling please have your nine digit Student ID number available, so we can quickly create or re-activate your STU-VIEW password.
Once you have this information, log into STU-VIEW, click on the Registration Services page and then go to Canadian Tax Forms and click on T2202A Tax Credit Forms.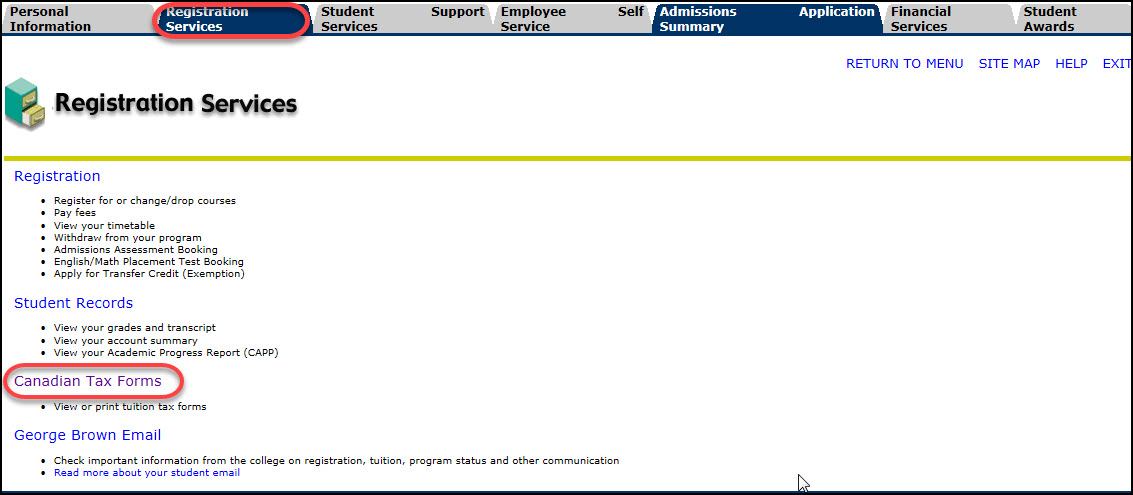 Please be aware that the T2202A form is only issued for tuition fees totaling $100 or more and materials and administrative fees are not eligible for a tax deduction.
If you have any questions about your T2202A, please give us a call, toll free at 1-888-553-5333 or contact us by email at info@gbctechtraining.com.