February 2019 Tech Bytes
INDUSTRY NEWS
Why Traditional Trades Are Thriving in 21st Century Manufacturing
There's no doubt that the manufacturing landscape is yet again undergoing a series of rapid changes thanks to rapidly advancing technology.  However, automation could actually be a big upside for  employee growth, especially for those who wield the right skills. Here are three good reasons why the outlook for trade workers is looking good. Read More
 
 

 
Manufacturers Wary of the Gig Economy
The notion of a ubiquitous gig economy—where companies hire employees on a short-term or project-based basis—isn't entirely accurate. At least not in manufacturing, Read More
 
---
EDUCATION
Allen Bradley vs Siemens: What's the difference between these PLC tools?
The Programmable Logic Controller, or PLC, is one of the single most impactful pieces of industrial technology to result out of what is now known as the third industrial revolution. Today, Rockwell's Allen Bradley and Siemens are two PLC giants and are widely used around the world. Here's an overview.  Read More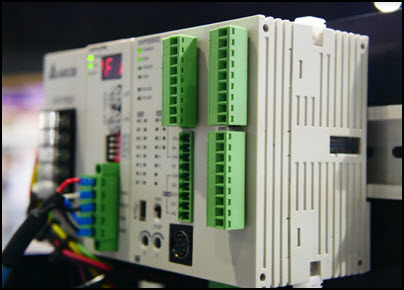 4 Reasons To Consider Cross-training with Multiple Technical Certificates
The demand for skilled technical workers continues to grow with technological advancement and shifting economies. Read More
 
OUR PROGRAMS
How to Get Your 2018 T2202A Tax Receipt
With tax season quickly approaching, it's time to start preparing and gathering all relevant receipts and paperwork to file your taxes!. Learn More
12 Steps to Prepare Online Tech Training Students for Graduation
As you're preparing to graduate from your GBC Technical Training certificate program, it's important to start thinking about your current and next steps to ensure a successful graduation and transition from the program. Read More
SUCCESS STORIES
Jamie Harrison is a Musical Instrument Technician at Mountford Music where he "repairs all kinds of musical instruments including electronic instruments and amplifiers". Jamie registered into the Electronics Technician Certificate program at George Brown College because the program was "self-paced and (because of the) simulation software's virtual labs: it seemed to be the best online electronic technician program".
Jamie turned to the Resource Centre Discussion Forum and emailed the tutors when he needed help; a process that was "simple and very helpful".
"Since starting the course I've taken on a lot more amplifier repair work."