January 2019 Tech Bytes
INDUSTRY NEWS
Electric, Autonomous Vehicles Expected to Create 100,000 Skilled Jobs
Dramatic changes in the automotive industry are likely to generate tens of thousands of jobs over the next decade-plus, according to a newly released study. Read More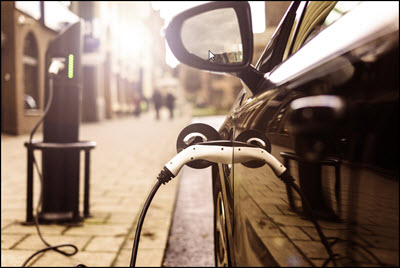 Top 5 AI Positions Companies Need to Fill in 2019
Artificial Intelligence (AI) still dominates the conversation, yet KPMG is still in the early stages of understanding its potential impact. In most cases, companies have launched small or disparate experiments, leaving AI lingering in the pilot phase. Read More
 
---
EDUCATION
Skilled Women Finding Opportunities in Skilled Trades
In the 21st century, we have seen a steady break down of gender barriers in the workforce. Women are going into traditionally male jobs, and men are migrating into ones that were seen as traditionally female. Read More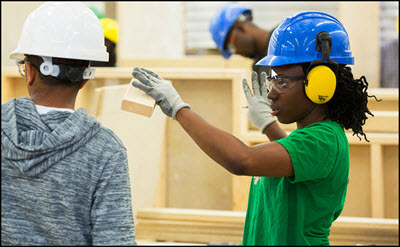 What is a SCADA System and How Does it Work?
Most people are keenly aware that modern manufacturing and industrial activities require at least some automation. The term PLC (Programmable Logic Controllers, devices responsible for the modern industrial age) has become increasingly common over the years. However, a few people outside the industry have likely heard the acronym SCADA (Supervisory Control And Data Acquisition). Read More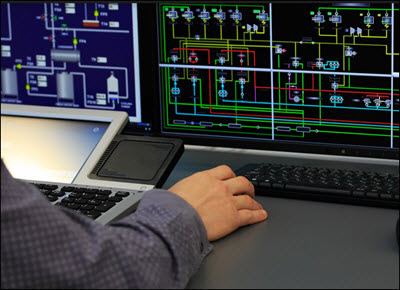 How are Industrial Robots Taught to Perform Tasks?
How much really goes into programming an industrial robot? Surely not as much as one might expect; after all, industrial robots are charged with the seemingly easy task of repeating a limited range of motions over and over again, right? Read More
OUR PROGRAMS
A Guide to Pay-As-You-Learn Registration for GBC's Technical Certificate Programs
Did you know there are two ways to register for our online technical training certificate programs? George Brown College's School of Distance Education makes it convenient and affordable for students to register by allowing them to either: 1) register and pay for the entire program through a full program registration, or 2) pay in installment-type payments through the Pay-as-you-learn registration. Learn More
MEET OUR ONLINE TUTOR

Dwayne Nehls, Senior Technical and Tutorial Support Consultant, has assisted with curriculum development and worked as a support advisor for our programs for over 13 years. He is also responsible for the online tutorial forums and develops web based resources to assist students with difficult areas of the course material.

Dwayne has diplomas in Electronics and Industrial Control Systems Technology from Seneca College and attended the Electrical Engineering program at the University of Toronto.
He has worked in the field of Electronics and Industrial Controls for approximately 20 years and specializes in Spice Model development as well the use of simulation tools. Dwayne enjoys helping people, particularly when it comes to explaining technology related topics. He is just one of the many staff here to support our students and  looks forward to lending a hand by email or in the Resource Center.
Check out some of the tutorial videos, developed by Dwayne, on YouTube.