June Tech Bytes 2016
INDUSTRY NEWS
3D printing can revive local manufacturing, but will it?
We have the power in our hands to take manufacturing back to the masses and reverse the trend of mass manufacturing in far off lands. Click here for full story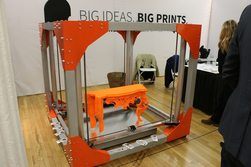 Robotic Pickers and Forklifts
AThe new robotic movers no longer need to travel fixed routes, as they can be programmed wile on the move. Focusing on automated materials handling processes, and the underlying robot perception technology, companies will be employing this sophisticated, state-of-the-art artificial intelligence now and in the future. Click here for details
How to Revitalize U.S. Manufacturing
U.S. manufacturing employment has edged up in recent years. New policies could accelerate job gains and investment in manufacturing. Click here for details
EDUCATION
When College Isn't the Answer: Teaching Trade Skills
Higher education issues have been one of the hot topics of the current presidential race, with candidates touching on reducing student loan debt and improving college access. However, what has rarely come up is whether or not college is even the best option for each and every student. Click here for details
OUR PROGRAMS
The GBC Support Team
At George Brown College, we are committed to provide our students with the very best learning experience possible.  We know that to accomplish this we must deliver the highest quality of administrative, technical and tutorial support to our students. Click here for details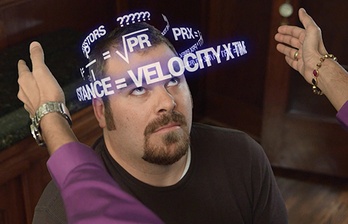 SUCCESS STORIES
Name: Andrew Reid
Program: PLC Technician
Andrew Reid graduated from the PLC Technician Certificate program at George Brown College. He registered into it 'to increase my knowledge and understanding of PLCs, as they are used to control fish production at our factory.'
'Since taking the program I have used PLCs almost every day. The company has me doing a lot of their PLC program modifications to update our factories.  I am the Chief Marine Engineer and am now more involved in the automation side of production rather than just the mechanical work.'
 Working full time Andrew found 'the ability to complete the program with no time restrictions' indispensable.