May Tech Bytes
INDUSTRY NEWS
Mountains of waste could lead to new US manufacturing, jobs
Waste material from the paper and pulp industry soon could be made into anything from tennis rackets to cars.  
Click here for full story
What's holding back growth of 3D printing and additive manufacturing?
The era of 3D printing and additive manufacturing always seems imminent, but it never quite materializes. This notion may finally be on the way out, however, as the manufacturing industry continues to shift to digital technology. Click here for details
EDUCATION
Women in STEM. Overcoming the Barriers!
Over the last century we have seen some major changes in the working world.  We have watched women fight to become equals in a male dominated world and win many battles to receive the rights we have today.  But the battle is not over, particularly in the fields of science, technology, engineering and math, where women are still significantly underrepresented. Click here for details
Robots Want Your Tasks, Not Your Jobs (or Why the Liberal Arts Still Matter)
Jobs are inexorably changing as automation seeps ever deeper into society. Click here for details
OUR PROGRAMS
What are the Minimum Technical Requirements to Take a Gbctechtraining Program?
So you've checked out our programs and made the decision that one of them is right for you. Congrats, that's a first big step on the path towards reaching your career goals. Read More
SUCCESS STORIES
Name: Brendan O Reilly
Program: Electronics Technician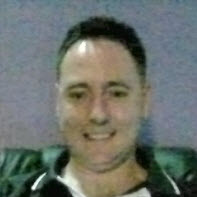 Brendan O Reilly, a restaurant manager in New York, decided to enroll in the Electronics Technician program to facilitate a change in his career. While he found the program, 'difficult at times, it was enjoyable and [I] gained a good understanding of electricity. The simulation software, 3D Lab, was quite good as was the help I received from the Student Support Center. The people there were great and solved my problems quickly and easily."
"My goal is to earn a degree in energy, and plan to take the Electromechanical Technician certificate next. A big thanks to all the people involved who helped me along the way to complete the program."
Meet More Graduates