May Tech Byes 2016
INDUSTRY NEWS
Advanced Manufacturing Is Not A Job Killer, It's A Job Creator
New jobs also will be created – and that on balance there should be more new jobs than lost jobs . But the new jobs will require different skills. And many of today's industrial workers don't have those skills. Click here for full story
Manufacturing Jobs Recession Drags On but Wages Surge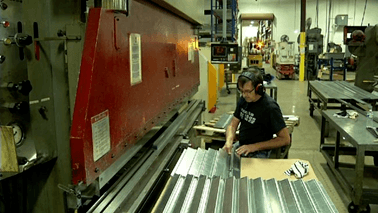 April's performance represented the sector's first monthly improvement since January… the sector's wages jumped by 0.70 percent in April over March's upwardly revised level, and by 3.02 percent year on year. Click here for details
The $400 Billion Industry That Could Make 3-D Printing Explode
The commercial aircraft manufacturing industry is embracing 3-D-printed airplane parts in a big way. Click here for details
EDUCATION
Manufacturing touted as good career choice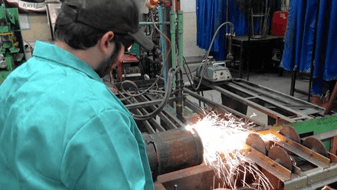 Manufacturers and schools that offer skills training are still batting the perception that jobs in the field are low-paying and outdated. While the U.S. has lost significant manufacturing jobs to lower-cost countries such as Mexico and China, U.S. firms are focused on producing higher-value products, which in turn are enabling them to offer better wage. Click here for details
OUR PROGRAMS
Time to upgrade your skills
Summer's here! With the rise in temperature and holidays coming up, it might be the perfect time to consider upgrading your skills.
Our programs offer continuous enrolment so you can start this week, next month or at any time that's convenient to you.
Our programs are self-paced and designed to work into your schedule, not ours; we provide you with curriculum and the support but leave the scheduling of studying and exams up to you.
Online easy-to-use testing - exams are written online using a computer-based testing package. A timed, 90 minute exam is taken after each module in the program.
Unlimited tutorial and technical support - Our support center staff is available Monday – Friday: 9:00 am to 10:00 pm, EST and Saturday: 10:00 am to 5:00 pm, EST to assist you with any questions or problems.
For more information about our programs call toll-free, 1-888-553-5333, to speak to a Program Advisor.
STUDENT SUCCESS STORY
Name: Ryan Taylor
Program: PLC Technician II
Ryan Taylor is an Electrician at Georgia Pacific and oversees the day-to-day production of lumber products. He enrolled in the PLC Technician II Certificate program "as it was a well-balanced program that helped to reinforce theories that I was familiar with and helped me gain knowledge in concepts where I wanted more information.  In my current role, I now use SLC 500, PLC5 and RSLogix 5000/studio daily to troubleshoot problems or program improvements.'
'While my core responsibilities have not changed I did receive a raise after I received my Certificate.'