May 2021 Tech Bytes - What Does the Future Hold for Industrial Robotics?
INDUSTRY NEWS
What Does the Future Hold for Industrial Robotics?

Advancements in technology are largely an iterative process, whereby design teams build upon last year's breakthroughs to improve a product's functionality, efficiency, and/or to lower its cost of production. The field of robotics is no exception; today's robots are faster, more dexterous, are cheaper to produce, and work more collaboratively and intuitively with human operators than those built ten or even 5 years ago.  Read More
AI Adoption in Industrial Manufacturing
To the general public, the concept of artificial intelligence (AI) is an aspect of science that lives on the periphery of our understanding. Let's examine the history of artificial intelligence as it evolved from concept to reality, how it entered the world of industrial manufacturing and provide some real-world examples of how it is currently being used in smart factories. Read More
EDUCATION
What Can You Do to Increase Your Odds of Success?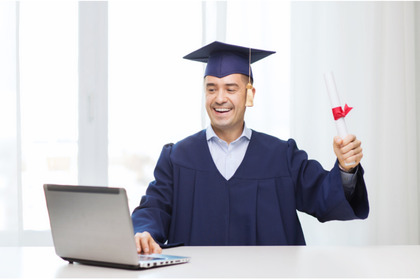 Did you know that typically only about 40% of students actually complete their college certificate or degree, (after a period of 6 years)? Get some insight and some tools to help you get graduate successfully. Read More
Top 10 most Important schematic symbols for designing circuits
Learn about the the top 10 important schematic symbols for designing circuits, as per ANSI standards (American National Standards Institute). Read More
4 Ways to Train Remote Industrial Employees
COVID-19 has challenged organizations to find new and effective ways to manage their workforce, including the provision of training for remote workers. It's certainly true that the pandemic has been a catalyst for major shifts in workplace culture, but the rise of remote working has been a long time coming. Read More
OUR PROGRAMS
Your input is valuable, please take our quick poll
We are always looking for ways to improve our online events and want to make sure we're creating events you want to attend. Please take one minute to fill out our short five question poll.
What is Stu-view?
STU-VIEW, George Brown College's on-line Student Information System, is a web-based portal to the College's database. Learn More