August 2020 Tech Bytes
INDUSTRY NEWS
Understanding the Three Types of Automation
Automated systems are quickly becoming a staple in the manufacturing world. It is responsible for delivering a large portion of the consumer goods that we purchase regularly and it continues to leave an indelible mark on economies around the globe. To some, this technology is a disrupter to the established workforce, to others it is a necessary step forward to improved productivity, worker safety, and the efficient use of resources. Read More
How Solar-Powered IoT Sensors Can Improve Infrastructure
The Internet of Things (IoT) has certainly made life easier for the end consumer. But when paired with other well-established technologies like low power smart sensors, solar power, and battery technology, it can also be a vital component to helping civil engineers detect structural problems in aging municipal and national infrastructure before a catastrophic event can occur. Solar technology is the fastest growing renewable energy source on the planet, increasing in worldwide capacity by an average of 40 per cent year-over-year. Learn More
Manufacturer Interest in Reshoring, Hiring, and Apprenticeships Increasing During COVID-19 Pandemic
Assessing the ongoing impacts of COVID-19 on North American manufacturing revealed that companies are rethinking their supply chains and operation tactics to prepare for the new normal: Read More
---
EDUCATION
4-year students can benefit from community college classes, new research suggests
Students who primarily attend four-year colleges but take some courses at community colleges have better academic and labor market outcomes than those who don't earn credits at two-year institutions. Read More
The Importance of Inductance of a Coil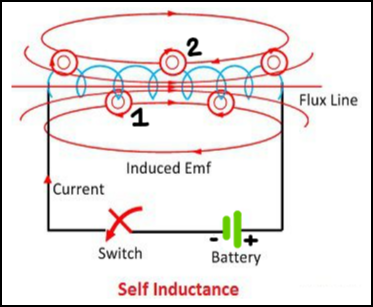 Students often think that once they gain technical knowledge, they are ready to go and get that career they've always wanted. They often overlook the soft skills, thinking that they're something that we're all naturally good at (or not). In reality, soft skills can often be a critical deciding factor whether or not a person will get a job. Read More
---
OUR PROGRAMS
Join Our Automation Webinar on August 13th.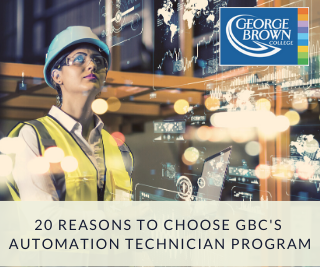 Are you considering GBC Technical Training's Automation certificate program and looking to learn more about what the programs has to offer? Join our experts for a FREE Webinar exploring 20 reasons to choose our Automation program, including:
GBC's flexible enrollment options
What it's like to be an Automation student
How we use simulation software in virtual lab-based learning
Program accreditation
Join us on August 13th, 2020 at 1PM ET. 
Our Graduates Share their Experience with the GBCTechTraining Online Certificate Programs
Here at GBCTechtraining, we are very proud of our graduates. Their stories inspire us, and we hope they will inspire you as well!  Read More
SUCCESS STOIRES

Your Automation program was the best I have ever seen online; the curriculum was very clear and well researched. I dedicated my free time to the program ensuring that I completed the module exams within a reasonable time frame. Your Support Center staff assisted me a lot, never let me down and were always ready to answers my queries. I also accessed the Resource Centre Discussion Forums to read student and tutor posts.
A little bit about my background to help you understand why I took the program. I was born in a small village in Western Kenya and completed a Mechanical Engineering diploma at the Kisumu Polytechnic. I have worked for DynCorp International, Pacific Architect and Engineers (PAE), and currently at KBR. My interest in automation was sparked while working at PAE as a Building Automation Systems (BAS) Technician. I really enjoyed controlling and troubleshooting the water cooled chillers and the air handling units and  realized that many Technicians are not experienced in automation. As I started researching programs, to boost my experience, I found many required travel to a training centre and were also expensive. When I finally landed on your site, I was so impressed with what you offered that I immediately registered.
I am considering continuing taking other online classes and have recommended the training programs to two friends. Meanwhile I hope to get a job related to this program so that I put my learning into practice.
Thank you so much to the entire team that supported me throughout the program and to George Brown College for such wonderful training."   Meet More Graduates