September 2020 Tech Bytes Newsletter
INDUSTRY NEWS
Integrating Intelligent Automation Systems into Manufacturing
The manufacturing sector is constantly reaching new levels of sophistication. Given the rate of technological advances, today's digital customers expect an increasingly higher level of customization deliverable in an ever-shrinking timeframe. Read More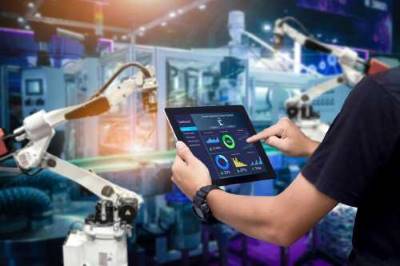 5G Security Concerns: What You Need to Know
If you own a smartphone, you may be following (or have at least heard about) the rollout of 5G cellular technology - the fifth generation of wireless network technology following 4G, and the new global standard. 5G technology stands to revolutionize communication. Read More
Preparing for the Evolving Energy Grid
The world is changing, and so are its energy needs and sources. The current energy grid was designed around centralized power plants that generate a one way power flow. Learn More
---
EDUCATION
What could successful online learning look like? Multimodal curriculum and no time restraints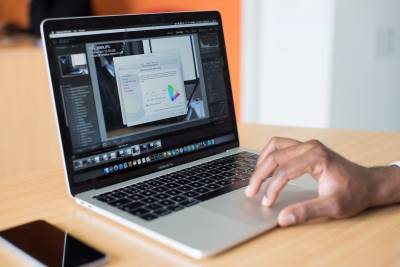 (Photo by Cytonn Photography from Pexels)
In mid-March, the novel coronavirus forced colleges and universities to pivot from in-person course delivery and traditional on-campus experiences and thrust them into a modality of remote instruction. Read More
5 Ways to Fix the Skills Gap on Factory Floors
Properly addressing the manufacturing skills gap takes time. Before you start forming an internal task force or scheduling strategy meetings, it's time to consider the immediate impact you can have. With the advancement of digital, scalable workforce training tools, you can start fixing the skills gap on the factory floor – today. Read More
---
OUR PROGRAMS
What Skills Do Electronics Technician Students Gain through the GBC Program?
If you are considering a career in electronics, you may be aware that it is a broad technical field with numerous applications.  Ranging from analog to digital electronics, audio electronics, and even into sectors such as telecommunications, the practical applications and job prospects for you as an Electronics Technician can vary significantly based upon your industry. Learn More
  
6 Recent Improvements to GBCTechTraining Processes Due to Covid-19
Since March, the GBCTechTraining team has seen a number of changes to our processes, due to the Covid-19 pandemic.  We have had to rethink the ways that a number of our resources are delivered, including how students access their program materials and documents. Read More
---
SUCCESS STOIRES
Andrew Polito worked at a printing company that manufactures membrane switches for dishwashers, microwave panels etc. 'I was earning around $35,000 in the Rochester NY area  and was looking for a more challenging job that also paid more.'
'I enrolled in the Automation Technician program in February of 2019, when my daughter was born ,and worked on it on and off for about 18 months.  Recently I updated my resume, adding the skills developed through the program and after one interview landed a new job at Lidestri Food and Drink as an Automation Technician. In this role I am one of two people managing 3 lines of brand new beverage depalletizers, sorters, and palletizers.  I have realized my goal of a more challenging job and almost doubled my salary.