March Tech Bytes
INDUSTRY NEWS
Will automation and robotics create jobs or only cut them?
The goal … is to empower American workers to compete with low-wage workers abroad; create and sustain new jobs to secure U.S. national prosperity; lower the technical, operational, and economic barriers for small- and medium- sized enterprises as well as large companies to adopt novel technologies; and assert U.S. leadership in advanced manufacturing.
Click here for full story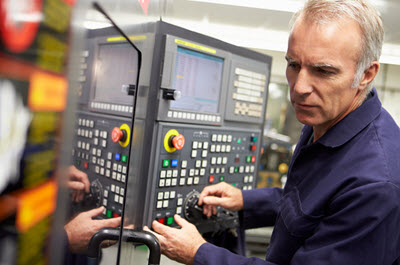 China closes gap with US in hi-tech breakthroughs, KPMG finds
China is now closing the gap with the United States in leading the development of disruptive technology breakthroughs… [A] survey of China's chief executives identified new product development, big data analysis capabilities, the Internet of Things, machine-to-machine communications and other internet-based technologies as the country's top focus areas for further investment in the next three years. Click here for details
EDUCATION
The Fall Of Manufacturing And Rise Of Technology Makes Lifelong Education More Important
Every technological revolution in history has created new job opportunities for those with the right skills, and this one is no different. …Today, we see abundant evidence of technology creating new demand for skilled labor. Click here for details
Choose the Right Online Program to Boost Your Resume
Whether you are looking to change careers entirely or want a promotion, an online credential can help you achieve your goals. Click here for details
OUR PROGRAMS
How Do I write an online exam?
We know getting ready for your online exams can be stressful and even confusing, particularly if you don't know where to start or where to write your exam. But don't worry, It's pretty simple. Here's a step by step guide to help you access and complete your exam.. Read More
STUDENT SUCCESS STORY
Name: Claude Clivet
Program: PLC & PLC Technician II Graduate
Claude Clivet, registered into the PLC and PLC Technician II programs 'to expand and consolidate [his] knowledge on Allen Bradley PLCs and ladder logic programming and to provide a broader spectrum of service to [his] customers.' This was particularly relevant to Claude as a Field Service Technician in the food manufacturing sector, where he retrofits, installs, maintains and generally provides technical support for industrial equipment.
Claude uses his 'new skills on a daily basis and has seen [his] responsibilities change`. But even more dramatically, he has much greater confidence in dealing with different situations at work, eliminating stress and errors on the job. `I knew the effort [to take the programs] would pay back later on, and I wasn't wrong. I see my awesome personal results every day at work.'