Online Technical Training Blog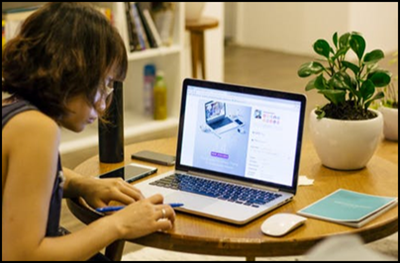 8 Tips to help you succeed in the GBC Tech Training Certificate Programs
Congratulations! You have enrolled in one of our online training programs and are about to start the training. Our programs offer the flexibility to learn at your own pace and time but we know it is still very important to be well organized and self-motivated to succeed. Below, find eight important tips to ensure your success in our programs. 
1. Set realistic goals 
A good study plan will help you to stay focused and more relaxed during the program. It is always better to break down an entire module into smaller parts and set specific time to complete each part. Work to achieve your goals on schedule and always reward yourself on achieving them, which will further help you to stay motivated.
2. Utilize the GBC Tech Student Resource Center 
The Student Resource Centre has several resources in the form of FAQs, additional learning resources, discussion boards, etc., that you can access once you are enrolled in our programs. First, the Student Discussion Board is a single platform for all students to collaborate, connect, seek and find help and discuss any problems they face. Second, the Tutorials are an archive of instructional guides, animated demonstrations, equation lists, and other important and useful content. Lastly, the News section allows students to keep up-to-date on important announcements related to George Brown Technical Training.
For more information about the services offered through our Resource Centre, visit our blog How the GBC Tech Training Student Resource Center Can Help You Succeed
3. Register ahead for new modules
Plan and register ahead for new modules before you are close to finishing a module so that you do not lose the momentum of completing the material. You can register for a new module through the Student Resource Center anytime or by calling a Program Consultant toll free at 1-888-553-5333.  Module registrations are processed during our business hours, Monday to Friday, 9 am – 5 pm. 
4. Seek help from our support staff
Our well-trained support staff help students through any technical or tutorial issues while enrolled in the program. Here are a few ways to reach our support staff:
Online Discussion Forums : Login to our Student Resource Centre to access the discussion forums

Telephone Support: Call our Support Consultants at 1-866-279-1457 Monday to Friday, 9.00 am – 10.00 pm and Saturday 10.00 am – 5.00 pm, Eastern Standard Time

Email Support: Send your queries to support@gbctechtraining.com
5. Join the GBC Tech Training Facebook group
We have a dedicated Facebook group where students can interact with other students and benefit from the experience and connections of our alumni. It is a great platform to connect to other students and to extend your network.
6. Practice review questions before the final exam
All module includes review questions and many modules also have practice exams that will help you evaluate your knowledge of the material and identify any weak areas. Practice them diligently to ensure you have mastered the material before taking your final exam.
7. Find a quiet study space
Pick a place where you can relax and settle in for a dedicated amount of time every day. It could be a space inside your home like the attic or a space outside, like a park where you are free of any distractions. Tell your family and friends about your quite zone, which will help you to focus on your studies.
8. Avoid distractions
Isolate yourself from social media during your dedicated study time. Also, shut off any electronic media like your phone and TV during that time. Maintaining this as a daily routine, will help you to complete your modules in a timely fashion. On average, the completion time for a program is 32 weeks of part-time study.
Our certificate programs suit the needs of working professionals who want to upskill themselves with lots of flexibility. Though it can be challenging to stay focused in an online training program, follow these simple tips to overcome your challenges and be successful in the programs. Wishing you all the best!
For more information on how to get started after registration, please see our blog article, How To Get Started After Registration
If you have any other questions about our programs, please give our Program Consultants a call at toll free 1-888-553-5333.