Subscribe to Techbytes
Get free email delivery of our monthly Techbytes newsletter for a round up of industry news, online education tips and updates and information about our online Certificate programs.  
October 2013 Tech Bytes
Industry News
Careers in manufacturing offers opportunities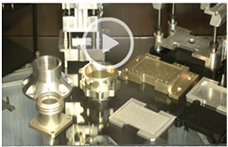 Careers in manufacturing offer an unparalleled opportunity to work in an innovative environment with some of the world's most advanced technology. But beyond that, these high-tech jobs offer good pay.
Some Employers See Perks of Hiring Older Workers
Older people searching for jobs have long fought back stereotypes that they lack the speed, technology skills and dynamism of younger applicants. But as a wave of baby boomers seeks to stay on the job later in life, some employers are finding older workers are precisely what they need. Click here for full story.
Take a peek inside your future home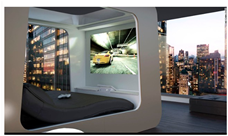 Your tomorrow home, today. Look out, "Jetsons" -- here we finally come. The technological revolution has influenced so many parts of our lives, and the "smart home" is the next big trend. This Hi-Can bed has automatic shades, a built-in HD projector and full wireless capacity to control other devices in your home. Click through the gallery to see nine more whiz-bang marvels: Click here for full story.
---
Education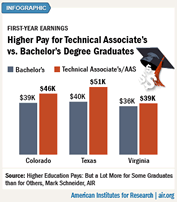 Higher Education Pays: But a Lot More for Some Graduates than for Others
Higher education is one of the most important investments that people make, and most students make this investment because they want a better chance to land a good career and higher earnings. Click here for full story.
What Is Cloud Robotics?
Robotics researchers are leveraging cloud collaboration tools and seemingly unlimited storage potential, among other benefits ripe for adoption. Click here for full story.
---
Our Programs
Advanced PLC Training is Now Available!
George Brown College now offers a new advanced PLC certificate, PLC Technician II, covering PLC programming and applications, with targeted training for the Rockwell (Allen-Bradley) Logix 5000 PLC, using the advanced simulator, PLCLogix.
With the integration of the PLCLogix simulator, our program provides a comprehensive introduction to the functionality of advanced PLCs based on the Logix 5000 system, emulating its form, function and feel, to provide a comprehensive, "hands-on" training experience in the next generation of PLC control software.
The PLC Technician II Certificate program features:
Full integration of coverage of the Logix 5000 PLC, across all modules of the program.
Tag-based I/O addressing
Human Machine Interfaces (HMI)
Fault Tolerance and Triple Modular Redundant(TMR) systems
Radio Frequency Identification Devices (RFIDs)
Safety Circuits
Applications of Logix 5000 sequencers
DCS, SCADA, and HMI Alarm systems
Bitwise Logic and Binary Decision Diagrams (BDDs)
Introduction to Advanced Programming Languages
Introduction to Robotics and Robotics Simulation

Call us toll-free at 1-888-553-5333 to speak to a Program Advisor.
---
Student Success Story
Name: Kirk Schneider
Program: Electromechanical Technician Certificate
Kirk Schneider enrolled in the Electromechanical Technician Certificate 14 years after he graduated from college as a Mechanical Engineer. Currently working as a Principal Project Engineer II , Kirk decided to enrol in the program because he needed training on basic electronics fundamentals, motors and controls, sensors and industrial control devices."The Electromechanical program at George Brown College had the most complete overview of industrial electronics that I could find in an online distance learning program."
Kirk really enjoyed the program, in particular, "the video clips, the simulation and modeling software and the online resources all combined to make a very effective learning program. The practice tests were helpful in reinforcing problem solutions, and I took many of them before I would feel comfortable writing the final exam for a module. The lab projects that used the CircuitLogix and 3DLab simulation software were very helpful. They allowed me to visualize course concepts better than by just reading the textbook or theory on the disk."
Kirk felt the program is valuable and "will recommend the program to other people within my organization."
Take the first step and contact a Program Advisor today,
toll-free at 1-888-553-5333.