4 Reasons To Consider Cross-training with Multiple Technical Certificates
Monday 16 Jul 2018
Technology has become increasingly prevalent in the daily lives of people all over the world. From wireless household appliances in homes, to greater connectivity in the workplace, it has penetrated virtually every facet of our society.
The demand for skilled technical workers has grown together with the rapid rise in technological advancement. Companies continue to face skills gaps in critical areas and are always on the lookout for people that can operate the complex machinery that comes alongside automation. As a result, employees with multiple qualifications have become increasingly valuable in today's workforce. In a world that will continue to place technological development at the forefront, now is the time to consider cross-training.
Here are four reasons why cross-training is a worthwhile investment in your future.
1. Increase Your Employability
One of the advantages of cross-training is greater employability. Simply put, having more qualifications increases your value as a potential employee as well as your attractiveness to employers. The greater your technical skill set, the more you can offer. For instance, if you ultimately decide to enroll in both PLC programs at George Brown College Technical Training, you'll be using simulation software that emulates the Rockwell 500 and 5000 series of PLC hardware, giving you a more complete education in both generations of PLC technology. By the end of your training, you will be well positioned to work in factories or plants that use either platform.

2. Demonstrate Initiative
Learning new technical skills isn't easy to do. Taking the time out of your day to study demonstrates effort and commitment, and those are qualities every employer is looking for. Having the motivation to improve your technical skills in more than one area shows that you're driven to realize your career ambitions. In fact, drive is listed as one of the top soft skills companies are seeking to find in future employees. Stepping out of your comfort zone to acquire complex technical skills turns you not only into a more qualified employee, but a better-rounded person.
3. Increase Your Value within Your Company
When you're the person that management turns to because you're able to do several different tasks, it's always a rewarding feeling. Having the ability to solve problems that impact different areas of the plant or factory is also an excellent way to gain recognition and reliability in your workplace. With a technical skill set that qualifies you as a Robotics, PLC, and Automation technician for instance, can help broaden your professional opportunities and better prepare you for the technological changes to come. It may also reduce the need for outside contractors, therefore contributing to you company's bottom-line.
4. Improve Your Self-Confidence
Becoming an indispensable member of the team also carries with it an added benefit of improved self-confidence. As the person that management turns to solve multiple problems in the factory or plant can make you feel more competent. Companies appreciate it when they have a go to person, with a varied skill set. Feeling valued at work can go a long way towards cultivating a sense of confidence in your professional abilities, and in yourself.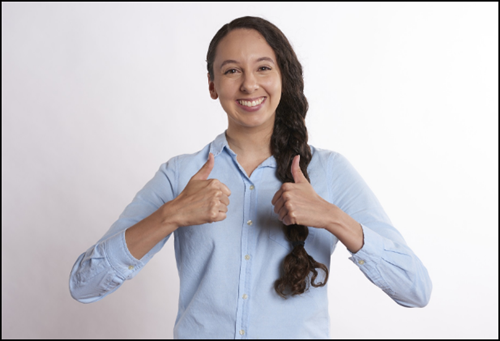 Be More Prepared for the Future
We know that technology will continue to evolve and be present in our lives. That means that in 5 to 10 years from now the workforce could look very different.
Of course, there will be changes, as technology becomes more integrated in society, but with change comes opportunity. Not only do you have a chance to become a relevant player in the workforce of the future, but you are also well placed to take advantage of the benefits that cross-training can offer you. The greater your technical skill set, the more employable and valuable you will be. Taking multiple technical certificates is an investment in yourself. Not only can cross-training make you a more capable, well-rounded employee, but it can also have a positive impact on your personal growth. Why not explore what cross-training can do for you today?
To discuss the next steps in your skills training journey, please call a Program Consultant toll-free at 1 888-553-5333 or email us at info@gbctechtraining.com to find out more.