Discussion Forums
The Automation, Electronics, Electromechanical, Robotics, PLC and PLC Technician II Certificate programs each have their own private discussion forum, open to registered students only. These forums allow students to share their comments, questions and experiences about the program with other enrolled students or direct specific questions about program content to our online tutor. A Program News Forum keeps students up-to-date on the latest news and important announcements from the program administrator.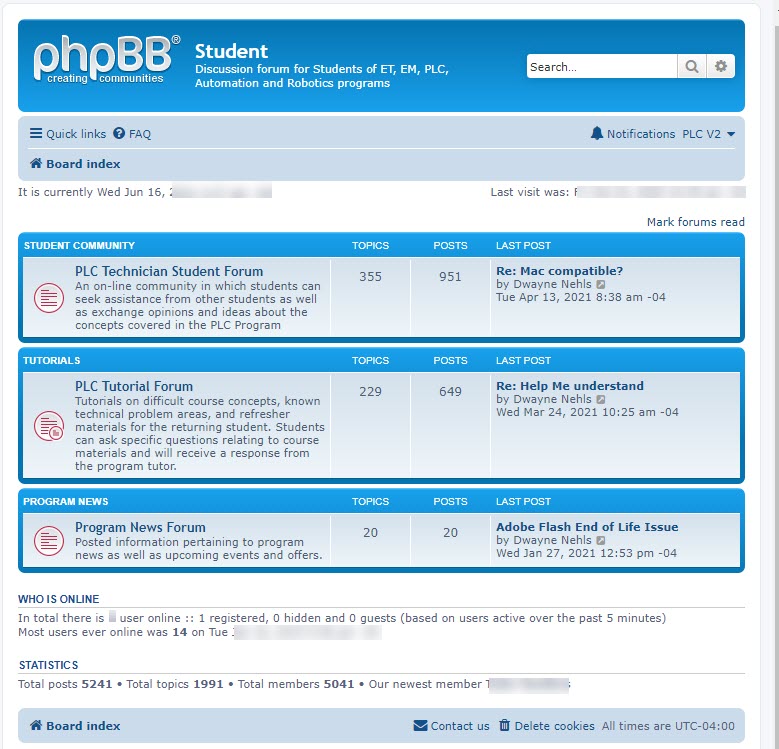 Types of Forums
1. The Student Discussion Forum 
Here, students who are experiencing difficulties with a particular module, concept, or formula, can post questions for others allowing students to collaborate on problems and questions, network, and potentially find a study partner or form study groups.
2. The Tutorial Discussion Forum 
In this forum, students can direct specific questions about course content to one of our online tutors. In addition, tutorial materials focusing on difficult program concepts are also available. These materials consist of instructional guides, animated demonstrations, equation lists, and other important and useful content. Students can also search the archive containing the most common questions asked by other students.
3. The Program News Forum 
This forum allows students to keep up-to-date on important announcements related to George Brown College's Online Technical Training Programs.