Thursday 28 Nov 2013
Industry News
U.S. Manufacturing in Position to Regain Millions of Jobs by 2020
Thursday 17 Oct 2013
Industry News
Careers in manufacturing offers opportunities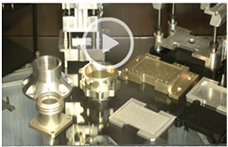 Careers in manufacturing offer an unparalleled opportunity to work in an innovative environment with some of the world's most advanced technology. But beyond that, these high-tech jobs offer good pay.
Some Employers See Perks of Hiring Older Workers
Thursday 17 Oct 2013
Industry News
Manufacturing Matters
Manufacturing is experiencing an American renaissance that few expected just years ago. Lower energy costs, a result of a new-found domestic abundance of natural gas, and realized innovation capabilities are restoring business confidence in the United States and supporting a pronounced re-shoring of industrial production.
Pages