Online Technical Training Blog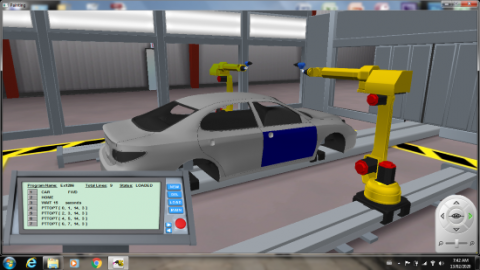 3 Good Reasons Why Distance Education Might Be Your Best Option for Technical Training
There are unique advantages to studying by distance education, specifically to get technical training that you need to move into a new job or to qualify for that big promotion. At GBC we understand that you need to keep broadening your technical skills to move ahead in the world but that sometime obstacles can get in the way of continuing your training.
Distance education can be a great solution, particularly when:
1. You're working fulltime and your current work schedule is just not flexible enough to allow you to enroll into a traditional full or part time classroom based program.
2. Access is an issue because of where you live or work and you can't easily get to a school or program where they offer the technical training that you want.
3. You have a big commitment to family time and your family responsibilities so when you add that on top of work, it is near impossible to fit in any traditional format training.
If one or more of these scenarios describes your situation, you are not alone. Many, if not most of our students, have also wrestled with these challenges. Like them, continuing your education within a distance program could be the right solution to shoehorn the technical training you need into your busy work and family life.  It`s very flexible, relatively inexpensive, and still gives you that hands-on training you will need to master difficult technical subjects like PLCs or Robotics'.
Now you may be asking yourself, "How can distance education programs provide practical hands-on experience?"
Well this is the really unique aspect of our programs. We integrate simulation software into our training for that hands-on training experience. It is not quite the same as working on a benchtop lab but it is very close and the learning experience is very similar. Simply put, the simulation software integrated into our programs converts your computer into a fully functioning simulation – of an industrial robot, of a PLC control system or of an electronic circuit.  For example PLCLogix, the simulator in the PLC program, has the same general features and functionality as RSLogix 5000. With PLCLogix you learn to write a PLC program, see the program's operation using a ladder logic simulator, and control the operation of the program from within the interactive environment.
The important thing to understand is that you will take what you have learned through the course and apply it in the lab's simulated environment. The software allows students to conduct `what if I did this` kind of experiments on virtual industrial systems, writing  code or designing circuits and then testing them out, just like in a real hardware based lab.
So if any of the things above are holding you back from taking more training, rest assured that our programs are flexible enough to work around these challenges and also provide that essential hands on training you are looking for to master new skills with these technologies.
To find out more about our online technical training program call us toll-free at 1-888-553-5333 and speak to one of our Program Consultants.