Online Technical Training Blog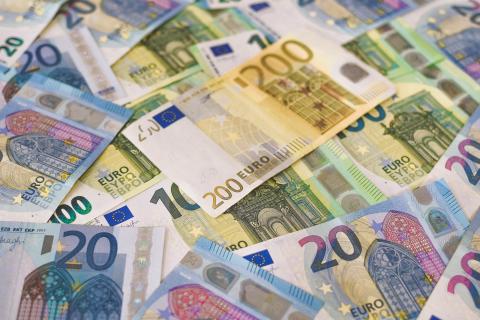 4 Ways GBCTechtraining Can Help You Land Your Dream Job
We know that looking for a job is tough and very stressful, particularly if you can`t meet 100% of the technical knowledge and required skills an employer is using as a criteria for a job that you know you can do and that you really want. 
Our programs are designed to help you bridge that gap and give you a competitive edge on your path to new employment opportunity.
Specifically, our programs will give you practical knowledge and skills and hands-on programming experience. We`ll help you build connections and find opportunities in LinkedIn and last, but not least, our certificate will look great on your expanded resume.
So here`s more details on how we can help you land that dream job:
1. Improve Your Technical Knowledge and Skills
The purpose of our Technician Certificate programs is to give you the practical know how and technical skills to become more employable and successful in your field. The Automation, Electronics, Electromechanical, Robotics, PLC and PLC Technician II Certificate programs were all designed with a common focus, to transfer to you, skills and knowledge in design, programming, installation, operation, maintenance and troubleshooting industrial electronics, robotics and PLC equipment.  You`ll build a solid foundation of theory in the subject, you will be shown how to apply that theory in a real world industrial and manufacturing context, and you will develop the analytical and troubleshooting skills to keep it all running.
2. Get Hands-on Experience
Each program includes software to provide you with hands on experience using some of the best simulation technology in your respective fields.
For example, PLC Technician Certificate program incorporates PLCLogix 500, simulation software that emulates the Rockwell (Allen-Bradley) RSLogix 500 series PLC software. PLC Technician II incorporates PLCLogix 5000, simulation software that emulates the Rockwell RSLogix 5000 series PLC control software.
These simulation tools are fully integrated within the learning materials and bridge the gap between theory and application. And they convert your computer into a virtual PLC, robot or electronics lab. 
3. Get a Certificate  
Earning a Certificate is a great way to get formal academic recognition of your knowledge and skills and put a credential on the resume alongside all of your work experience. Our technical training programs provide Certificates that indicate your mastery of the assigned content and are accredited by our institution, George Brown College.
4. Network and Find Jobs on Our LinkedIn Group
We have created an exclusive LinkedIn group, GBCTechTraining, open to students and alumni of the online Certificate programs, currently with over 1100 members. Our goal for this group is to give our students the opportunity to discover like-minded professionals, expand their business networks and to develop opportunities to forward their career. We also regularly post program related job opportunities that are forwarded to us by employers.
You can read more about our LinkedIn group in our blog post Job Resources.
We hope these tips are helpful to you as you work towards your dream job. Please let us know about other tips you have used in your successful job hunts in the comments and we will pass them along to all of our readers.
To find out more about our technical training programs please call us toll-free at 1-888-553-5333 to speak with a Program Consultant or email us at info@gbctechtraining.com