Online Technical Training Blog
A Diploma, Degree or Certificate? Navigating What Works For You
Automation is a new major player in your workplace, and things are changing. You've been in the workforce for a few years now and have begun to ask yourself, 'how can I stay ahead of the game?' 'Should I go back to school and how much will it cost'? You're also worried that you don't have time to commit to a diploma or degree program, and this makes deciding where to go to upgrade your technical skills nerve wracking. Going back to school after working for a long period of time is no easy task. It takes a lot of courage to put yourself out there and learn more skills. However, opening more doors and opportunities is never a bad thing, and there definitely are a lot of choices in front of you. It doesn't have to be a daunting decision. Let's break your options down together.
Choosing an Ideal Path
Diplomas and degrees typically take several years, if not more, to complete. They are also more general in scope. Any student today can tell you that degrees and diplomas cost quite a bit of money. Let's look at some figures: on average, enrolling in a diploma program for one year will cost you $2,400, while a degree program will cost you $6,100 per year. These initial costs usually don't include books, supplies and any other materials you may need for your courses, which will likely add a few hundred dollars more to your bill. You're in a position where you just don't have the time to commit to a 3 or 4 year program, but still want to make sure you can acquire the skills you need to get ahead. At this point you're wondering, is there anything cheaper and less time consuming but still reputable?
Enter the certificate. Certificate programs can be completed through either an accredited institution like the Technical Training Programs at George Brown College or at a private college. Some are offered online, some are offered in class and on campus. They cost a lot less than full-fledged degree or diploma programs and take a lot less time to complete. There are many different kinds of certificate programs available to you that focus on several different disciplines, and depending on the program offered you may not need an existing degree, diploma, or other prerequisites in order to take them. Let's talk about one big selling point: flexibility. Certificate programs are ideal for those who are already in the work force because they offer flexibility in terms of learning schedules and payment options. Online certificate programs specifically work well because you can really make the learning experience one that works for you. Yes that's right, you can learn using a computer in the comfort of your own home or even at a coffee shop.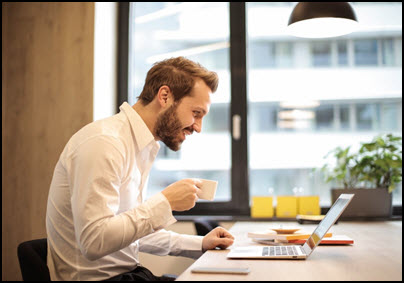 All this information is great, but you might be wondering where a certificate program leaves you with your employer. Try and put your mind at ease. Over the years, a number of universities and colleges have started to expand the availability of certificate programs as a third option for individuals seeking to improve their skill set. Their popularity has increased greatly, as online learning has really taken off. Companies large and small are always looking for workers that have the necessary skills to succeed in today's increasingly automated workplace. These days, in a highly technical industry, it's more about what you know than where you learn.
Where to Go From Here
Making that final decision about whether you should go back to school and what you should take is a challenging one. Next time you're thinking it through, you might want to consider looking at certificate programs as they could be exactly what you're searching for. Overall, certificates generally have shorter more flexible completion times, cost much less, and offer the up to date, in-depth education that will get you fully prepared for the changes you're experiencing at your workplace. We'd love to your thoughts. Are you thinking about going back to school? Comment below!
Also, don't forget to contact us by email at info@gbctechtraining.com if you want to know more about Technical Training at George Brown College. Or call our Program Consultants, toll-free at 1 888-553-5333 and they will be happy to help you with any questions you may have.