Online Technical Training Blog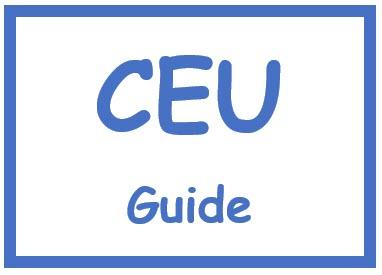 A Guide to Continuing Education Units in GBC's Technical Training Certificate Programs
A commonly asked question we get at GBCTechTraining is how many Continuing Education Units (CEUs) are granted upon completion of one of the technical training certificate programs. Well, this post will explain what CEUs are, their value to our students, and how many CEUs are granted after program completion!
What are CEUs?
The primary purpose of Continuing Education Units are is to provide a permanent record of instruction for individuals who have completed one or more significant non-credit educational experiences. They are used when a Continuing Education program has no full-time equivalent, and are measured by the number of hours of instruction and/or participation in the Continuing Education program.
One CEU represents 10 hours of instruction and/or participation. For example, a graduate of the PLC Technician certificate program will receive 57 CEUs upon program completion, which is equivalent to 570 hours of study. These units may be applied for transferred to another college, depending on the other college's terms and conditions regarding unit transfers.
Why are CEUs important?
Here are some of the reasons why Continuing Education Units are important:
Some companies and organizations require individuals to complete of a certain number of CEUs every year to maintain and validate their level of knowledge in the field.

Employers may require a program to be CEU/credit bearing to be eligible for employer funding.

Graduates who have completed programs with CEUs will likely improve their employability, as employers recognize the value of CEUs and program completion from an accredited school.
How many CEUs are granted upon program completion?
Here is a chart that outlines the number of CEUs granted for each program:
| | | | |
| --- | --- | --- | --- |
| Program | Number of Modules | CEUs Per Module | Total CEUs |
| Electronics Technician | 24 | 4 | 96 |
| Electromechanical Technician | 24 | 4 | 96 |
| PLC Technician | 19 | 3 | 57 |
| PLC Technician II | 19 | 3 | 57 |
| Robotics Technician | 14 | 3 | 42 |
| Automation Technician  | 18 | 3 or 4 | 62 |
If you have any further questions about CEUs, please contact a Program Consultant toll-free at 1 888-553-5333 or email us at info@gbctechtraining.com to find out more!