Online Technical Training Blog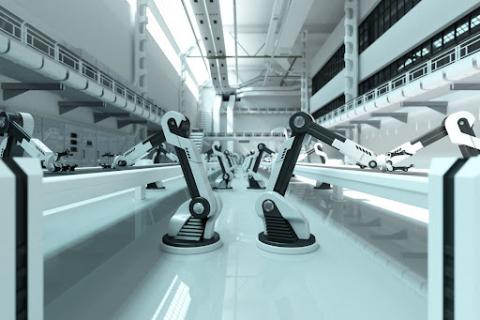 How Robotics Are Helping Change the Workforce
The recent challenges our world has been facing has provided an opportunity for robotics to become more involved in every aspect of automation. The pandemic, coupled with the increasing need to reduce carbon footprints, has shown how robots are changing the workforce and traditional work process. On top of that, the ongoing stresses being applied to global supply chains and workforce shortages have become a concern. 
In the past, the International Standards Organization (ISO) had a law that prevented human workers from getting too close to a robotic system in order to decrease the chances of injury. However, recognizing that robotics was on the rise across industries, the ISO realized that their law against robot and human interaction required an update. 
ISO/TS 15066 was created in 2016 to make interaction between humans and robots possible in work situations. The standard specifies safety requirements for industrial robot systems and offers guidance for how humans can and should collaborate with them. For example, Amazon warehouses utilize 200,000 robotic pickers in order to fulfill their daily workloads. For both humans and robots to perform tasks concurrently, the collaborative space must meet certain size regulations and risk assessments must be regularly conducted. 
Since the establishment of ISO/TS 15066, robotic systems continue to grow and increase beyond the industrial world, moving into non-traditional work spaces such as retail establishments, airports, and shopping malls. These drastic changes signify that robotic systems are not only advancing industries, but are offering new employment opportunities to individuals who are looking to enhance their skills.
To gain an even deeper insight into how robots are changing the workforce and increasing job opportunities, continue reading.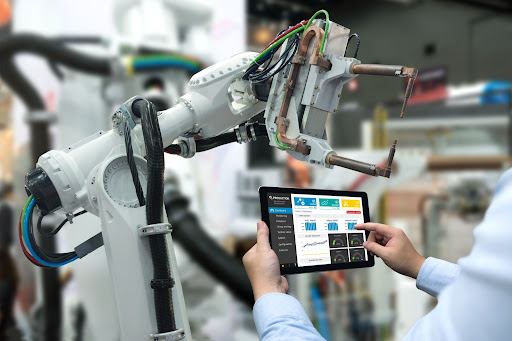 Increased Automation Creates Jobs
McKinsey reports that "almost 23% of jobs are at risk of being replaced by robots in the next ten years, as about a fifth of work activities are automated." However, in spite of these numbers, McKinsey believes that the nature of work itself will shift. As robotic systems take on repetitive and perhaps mundane jobs, employees will be given more freedom to focus on tasks that require more innovation, creativity, and teamwork.
Assistant Professor of Information Systems at the London School of Economics, Will Venters, has been vocal in noting that humans and technology have always worked together. Robots are the new electric drills, CNC machines, and conveyor belts from the previous industrial revolutions. Technological advancements have always occurred in the workplace and will continue on as our world forges ahead. When it comes to robots, they are a technology that enhances workplace experiences, not a resource for completely eliminating human employment. 
Today, automation and robotics takes many forms within all sizes of businesses and industry sectors. As a rule, any set of repetitive and easily replicated types of work can be automated, whether it's for a human resources office, factory floor, or in a self-driving vehicle. With the opportunity to automate any commonplace work process, automation and robotics will continue to grow as new technologies, machine learning, and software develop. 
It is clear that as automation and robots in the workplace increases, this in turn will create more jobs for skilled employees with knowledge to work with, assemble, and maintain these robotic applications, platforms and systems.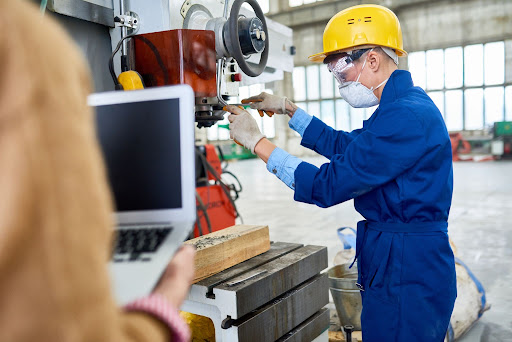 A Skilled Workforce Necessary for Robotic Success
As new technologies are introduced into the workplace, the skill set necessary to deploy and maintain them will accompany shifting technological applications and systems.
These shifts in technologies (like automation and artificial intelligence) will require new education initiatives to create a mix of people with the right technological, emotional, and social skills —with less demand for physical and manual skills.
In a 2018 article by McKinsey, the firm predicted that "Over the next 10 to 15 years, the adoption of automation and AI technologies will transform the workplace as people increasingly interact with ever-smarter machines." The article notes that, "these technologies will also change the skills required of human workers."
Fred Goff, CEO of Jobcase has noted that as more automation and robotics become commonplace at work and office environments, there will be an equal expansion of access to educational opportunities to create worker paths to remake their careers. Goff says, "The same kind of tech that displaces certain workers also opens up new opportunities. Work life has changed to the point where everyone is essentially their own free agent; managing yourself has really become the theme in the last 10 years, and so we're trying to empower people through tools and open-ended community."
Innovative Robotics Training Bridges Skills Gaps
The growth in automation and robotics has already created new job opportunities across many industry sectors. Training that ensures employees can program, install, operate, and maintain these machines will only continue to grow as the demand for more automation grows.
In a 2017 report, the Centre for Economics and Business Research's (CEBR) wondered: "will post-Brexit Britain hinder a robo-revolution?" They concluded that there is a positive relationship between robotics automation and economic development and also between robotics density (the number of robot units per millions of hours worked) and labor productivity. They noted that "there is clear evidence that points towards robotic automation in many cases being a complement for human labour, rather than a direct substitute."
It's clear that there's a place for a new workforce trained and educated to work side-by-side with automation and robots. There will be a transitional time period, but it isn't going to be the end of work opportunities for people. 
According to a 2017 McKinsey report, major transitions lie ahead. The report states that, "even if there is enough work to ensure full employment by 2030, major transitions lie ahead that could match or even exceed the scale of historical shifts out of agriculture and manufacturing. Our scenarios suggest that by 2030, 75 million to 375 million workers (3 to 14 percent of the global workforce) will need to switch occupational categories. Moreover, all workers will need to adapt, as their occupations evolve alongside increasingly capable machines."
Both McKinsey, the CEBR, and the Association of Advanced Automation all agree that automation technologies will increase, but the nature of current positions will shift and the number of jobs will rise. Employees will also be required to know more and be more educated to work with automation and robots. Even further, as employers offer training that is innovative and provides alternative paths from high school to job, trained employees will be successful and be able to ride the wave of robots in the workplace. 
Robotic Automation Will Change the Workforce
The need to shift skills has increased as new technologies are introduced. These ongoing workforce changes have been a part of global economies since the Industrial Revolution. Being able to shift and adapt will be key for companies, and specifically for individuals, to stay relevant in the world of work. 
Workers shouldn't fear the advancement of automation, robots and robotic systems, but rather embrace it and build their skills and knowledge base in order to remain competitive and viable in the employment sector. As they advance and learn, they will be capable of maintaining and working closely with their technological counterparts, whether in the medical field, retail, or in manufacturing to name a few.
Robotic training and robotic education will increase at the same pace and level as the implementation of robotics increases across economic sectors.
Our Online Robotics Program and Automation Technician Program are uniquely positioned to provide training and educational insights for individuals who work closely with robotics and automation platforms across a myriad of industries.