Online Technical Training Blog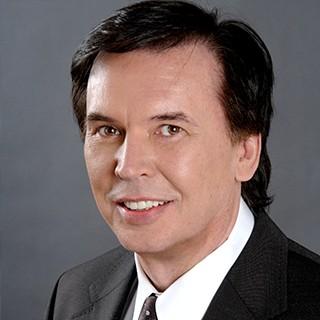 Q&A with Colin Simpson, Dean Centre for Continuous Learning, about Technical Training for Manufacturing
Colin Simpson is the Dean of GBC's Centre for Continuous Learning. He has worked at George Brown College for the past 25 years in a variety of positions, including roles in faculty and administration with the most recent 15 years as Dean. Throughout his tenure he has grown continuing education enrolment from 35,000 to 65,000 registrants per year.
His innovative approach to lifelong learning has played a significant role in establishing George Brown College as one of the largest providers of distance education in North America with nearly 11,000 distance education learners. He is recognized as a leading authority on distance education.
We recently sat down with Colin Simpson to ask him to share his thoughts about robotics and automation in the manufacturing sector and importance of GBC's online technical training programs to training in this field.
What are the most important trends in the industrial and manufacturing sectors?
Colin Simpson: Cutting edge tools and techniques such as 3D printing and nanotechnology are revolutionizing how products are made. But today technological advancements and innovation, that have always been a factor for large companies, are accessible to small and medium sized companies. Robots, once only seen on the floors of large facilities are becoming common place in all companies regardless of their size.
Today, we are seeing the growing potential of 'Smart' manufacturing; where there is an integration of the digital and manufacturing world. Technologies are moving from electrified to automated to digitalized manufacturing, and the technologies including big data and analytics, autonomous robots, IoT, cyber security and augmented reality are all transforming the manufacturing landscape.
What is driving the growth of Robotics?
There are many factors including advancements in manufacturing technology, lower cost of entry, a need for speed and the demand for more customized products leading to this growth. Robotics also address a host of problems characterized by an aging workforce, rising labor costs, and quality improvement needs.
Where do you expect robotics use to grow the most in the coming years?
Robots are becoming more powerful and more intelligent, consequently they are becoming more effective in a broad range of applications. They continue to do things that humans are incapable of doing, such as lifting heavy materials and effectively completing repetitive tasks. With the addition of artificial intelligence and autonomy these machines can operate more independently as well. Not only are robots able to interact with one another, they can physically interact with humans in a shared workspace.
The growth is particularly visible in material handling/warehousing/logistics. Robots can be used to locate and transport materials around warehouses, and even deliver products to customers. We are not far from seeing shop floors where drones gather parts, assemble products based on stock needs, and automate delivery of those products via autonomous vehicles.
What makes your online certificate programs so relevant to the need for training in these areas?
Our programs offer applied training in manufacturing that really bridges the gap between theoretical knowledge and practical applications. Our students gain practical 'hands-on' training through simulation software. The 3D environments created within our simulation software mimics the look, feel and operation of real-world applications and components.
Why is the simulation software so important in your training programs?
The format of the programs and the simulation software allows students with really busy lives—many who have family commitments or do shift work- the means to improve their lives by being able to take these programs at their own convenience.
The simulation software in each of our technical programs has hundreds of pre-build lab projects that allow our students to take what they have learned and test it in real life scenarios. So, for example, you can run the RoboLogix simulator to test and visually examine the execution of robot programs and control algorithms, while plotting joint accelerations, velocities and positions to get feedback if contact or collision between objects in the system has occurred.
Students now have the freedom to try 'what-if' scenarios and see the effect on the system. This no risk trial and error gives our students a broader understanding of how these systems work and allows them to experiment with the technology in a safe way that wouldn't be possible in the real world. Employees could not do this on the plant floor. Imagine the possible disaster if a PLC was programmed incorrectly and the resulting cost in lost productivity or worse dangerous conditions arising.
What types of jobs are available for graduates of your programs?
Employment opportunities for graduates of our program are very broad based from the more traditional environments such as automotive and food manufacturing to water treatment facilities and biomedical manufacturing.
We also have a lot of students who are seeking a second credential to go with their current skill set.  For example, we have electricians, millwrights, maintenance mechanics and other tradespeople who have a knowledge of electricity, pneumatics, and mechanical devices and who want to learn about PLCs.
How does someone get started?
These programs are open enrollment, which means students can start at their convenience. Our dedicated Program and Support Consultants can help students understand which technical program best meets their goal. 
If you want to learn more about the George Brown College online Technical Training Certificate program visit www.gbctechtraining.com/certificate-programs.