Online Technical Training Blog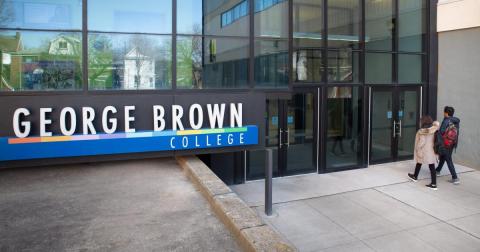 What sets GBCTechTraining Programs Apart?
After two years of restrictions and stay-at-home orders, there is finally a ray of hope that things are getting back to the old normal. With the increasing number of vaccinations and improving economic conditions, people are starting to think about their futures again. Recent studies show people are now upskilling to improve their performance or to prepare for jobs with greater responsibility. Here at GBCTechTraining, we provide the best educational foundation to help students become industry technicians.
Let's review 4 ways that set GBCTechTraining apart:
1. GBC Reputation:
George Brown College (GBC) is the third-largest provider of distance education courses in North America. As a fully accredited college, GBC has become known for preparing and advancing students in their careers.  About 84% of our students find employment within 6 months of graduation. GBC is a member of Colleges and Institutes Canada, a national organization of more than 200 post-secondary institutions. The college is also a member of Polytechnics Canada (Polytechnics Canada is a publicly funded association dedicated to assisting colleges and industries in creating jobs for the future).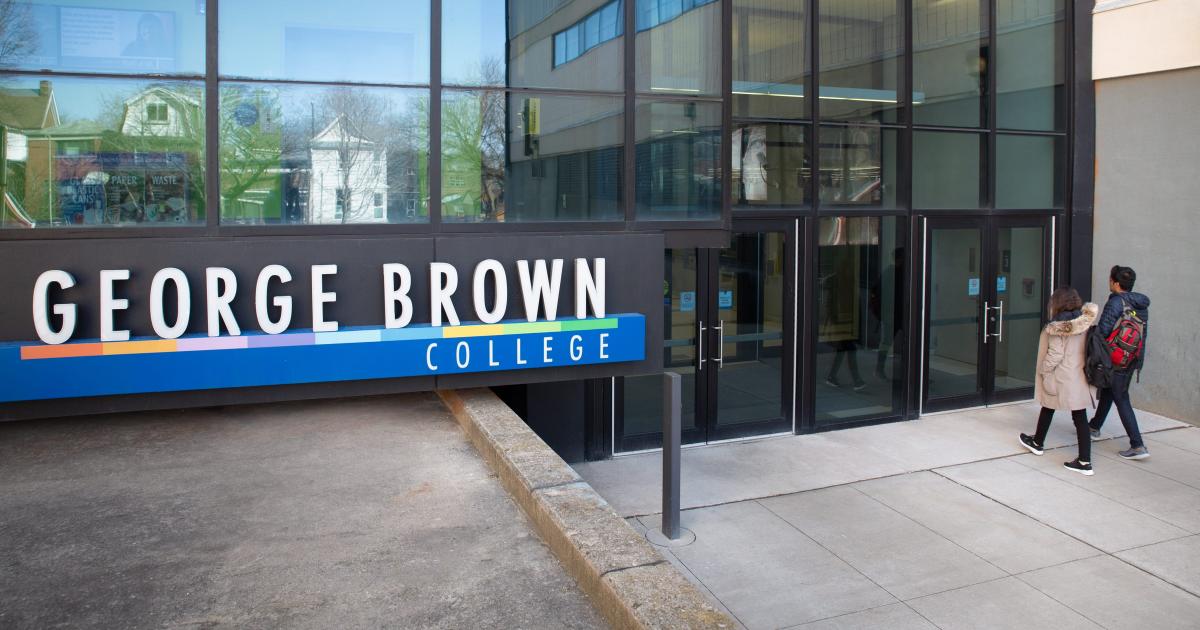 ​
GBC has over 31,000 full-time students, of which 30% are international. According to College Dunia (an extensive search engine for students to find information on higher education in India and abroad), GBC ranks an average of 8.5/10 on academia, faculty, and infrastructure.
The college offers a variety of certificates, diplomas, undergraduate and graduate degree programs. The programs cover a wide range of fields from construction and engineering to media and arts. (Our Business Administrative students ranked in the  Global Top 100 list of Business Strategy Game). George Brown College offers approximately 170 courses to students worldwide, as well as 193 areas of continuing education. Each program is designed with industry experts to provide skills development and respond to market trends. Through our courses, we ensure that our students become more employable every day.
2. Student-centered Learning:
Our approach at GBCTechTraining is to provide innovative technical training certificate programs, using flexible delivery methods and engaging content.
Flexible Registration

- We offer different payment options when you register. You can either pay for the full cost of the program upfront or pay as you work through each module.
Flexible Delivery Method

- We understand that many of our students are working technicians, so restricting them to daily classes can be a challenge. Keeping this in mind, we let you decide when to work on the program modules. Once you register for the program, there is no prescribed end date. You can take our exams when you're ready; completely at your own pace.
Ease-of-use

- Our Certificate programs are user-friendly and appeal to a broad range of learning styles. The curriculum is presented in a multimedia format using text, audio, video, photos, 2D and 3D animations.
Student Support

- Students enrolled in our programs receive unlimited tutorial and technical support via phone, email, and online, from our experienced staff members. With our online discussion forums, students can access tutorials and interact with other students. Our support team is on hand to answer your questions on weekdays (9am - 10pm (EST)), and on the weekends (9am - 5pm (EST)). If you call outside of these hours, leave a message and our staff will return your call with an answer on the next business day.


 
Peer Support - In order to share knowledge, network, and build a sense of community among our students and alumni, we have created a Facebook group for students and alumni. We also regularly post job opportunities, allowing you to expand your job search
3. Hands-on learning:
We use high-quality simulation training software to provide a virtual hands-on learning experience. The simulation software includes LogixSim for automation simulation, CircuitLogix, 3DLab for electronic and electromechanical simulation, RoboLogix for robotics simulation PLCLogix 500 for PLC simulation in PLC Technician, and PLCLogix 5000 in PLC Technician II.
​
​Students use these sophisticated simulators to learn about industrial electronics, robotics, and plc's. They cover different processes such as PLC programming, installation, operation, maintenance, and troubleshooting. In doing so, we ensure that our programs help students to keep up-to-date with the latest technical developments. 
The simulation software provides hundreds of tactical laboratory experiments. For example, the CircuitLogix simulation software integrated with the Electronics Technician program turns the student's computer into a virtual electronics lab, providing a realistic lab simulation environment. It uses two-dimensional, schematic circuit representation in a simulation environment to build, test, and troubleshoot more advanced circuits. CircuitLogix Pro allows users to simulate any combination of analog and digital components.
The PLCLogix, the simulation software integrated in our PLC Technician programs emulates the RSLogix series of PLCs and provides the same programming experience. The 11 interactive 3D worlds, which emulate a wide range of manufacturing and service applications, provide practical applications for PLCs and allow the user to test and debug programs in real-time. When you register into the program, you also receive a lifelong license for the simulation software for your computer.
Similarly, RoboLogix, the simulation program integrated into our Robotics Technician program, utilizes the same basic principles as the vast majority of robots currently employed in the automation industry, including Cartesian and SCARA designs.  Pick and place, spray painting and spot welding, and arc welding are the four 3D simulated applications included in the program. Students can use this simulator to learn the practical side of programming industrial robots in a safe environment.
4. Student Testimonials: 
Here's what our students have to say about our technician programs and their educational experience with GBCTechTraining:
'I registered into the Robotics Technician program as I wanted to expand my knowledge of robotics and their real-life applications. The curriculums' practical examples and Robologix simulation software made the learning more enjoyable.'
'By completing the program, my knowledge of robotics has expanded and I am now better prepared to teach my students. I believe I can help open up more opportunities for my students (as well as myself) and get them ready for their careers.' – Edwin Medija (IT Manager, teaches robotics at Molokai High School)
'With my background in electronics and maintenance these programs are exactly what I need to move into a Controls position.'
'The aspect of the programs I liked most was the simulation labs as I can continue to use them throughout my career and keep my skills up to date. In addition, I have been compensated for my broader skill set. Wish this was out there 20 years ago! Great job George Brown Staff.'  – Mike Varney.
Check out our Student Satisfaction Survey to gain more insights into the training programs.
We are looking forward to hearing from you. In case you still have any questions, get in touch with us at info@gbctechtraining.com or give us a call at 1-888-553-5333 to speak with a Program Consultant.