Online Technical Training Blog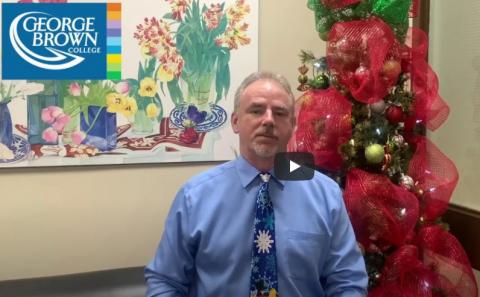 2020 Holiday Hours
The holiday season is almost here, and we wanted to update you on how the holiday break will impact our technical, tutorial, and administrative support.
Office Hours
The Student Support Center itself will close at 10 pm on Wednesday December 23, 2020, and will reopen on Tuesday morning, January 5, 2021.
Registration
If you plan on working on the program over the holidays, you will want to make sure you are registered into any new modules by Wednesday December 23 at noon. This way you are guaranteed access to your exam(s) when you are ready write one. Our system is fully automated so once your module order is processed you can take the exams at any time.
New and modules registrations received from December 24 to January 4 will be processed when we reopen on January 5th.
Technical and Tutorial Support
Technical and tutorial support are available from Dec. 24 – Jan. 4 by email at support@gbctechtraining.com as well as through the online Resource Center within the Discussion Forums. . We will be checking email and forums for student questions daily over the holiday break. Please note any phone messages left during this time will be answered when we return on January 5.
The holidays this year will be different for many of us, but we hope that you will find creative ways to connect with your loved ones and enjoy this time. Warm wishes for a restful and healthy holiday season, from all of us at George Brown.