Online Technical Training Blog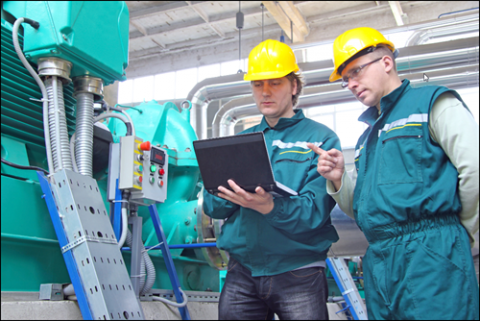 5 Ways Online Technical Training Can Positively Impact your Company's Bottom-line
Within the last decade, the pace of technological advancement has increased rapidly, changing the way things like factories and transit systems operate. Automation has become a key factor going forward, as machine capability grows. This increased presence creates a skills gap as the necessity to have workers trained in the operation of these machines becomes a pressing need.
Leaving this gap unfilled for too long risks a decline in overall productivity, and hiring new employees every time there is a skills shortage isn't always the best solution. Addressing the skills gap doesn't have to feel unmanageable. In a world that is increasingly online, why not train your employees there? Online technical training can be the solution you're looking for. Here are five ways it can help you close the skills gap.
Efficiency
As your company confronts a skills shortage, you may not have the luxury of sending your employees away for training as important work may get stalled at the plant, and that is not even considering that they have needs and time commitments of their own to look after. Choosing to train your employees online is a more efficient and time conscious alternative. At George Brown College Technical Training, students can take full advantage of our Technical Certificate Programs, which integrate simulation software into learning how to operate sophisticated systems. Removing the need to travel to an actual class means more time is saved. Employees are able to get training much more rapidly and fewer resources are typically required. For a shorter time investment, you get a similar result, a highly skilled technical worker.
Flexibility
Not only is online training more efficient than traditional in-class training, it offers greater flexibility. Our programs are unique in that students can study at their own pace and make their own schedules. That means that they'll be able set aside time to study while focusing on work and matters of personal importance. Giving people the freedom to balance learning, work and life is key for comfortability and skills knowledge retention.
Cost Effective
As an employer, you take many different things into account when considering expenses. You're looking for solutions to upskilling your workforce but want to keep costs reasonable. In comparison to more traditional methods, online training is a low cost alternative. At George Brown College Technical Training, an accredited technical training program in automation can cost as little as $1780. When you consider that someone can pay thousands of dollars for in class training, shifting towards online training can be a good way to address the skills gap while keeping costs down.   
Morale
To put it simply, the attitudes employees bring to their workplace matters. At the end of the day, it's important for employees to feel like they have room to grow and that they possess the skills they need to be successful in their professional lives. It's not easy to learn new skills and start fresh, but when you have employees that have the skills necessary to work on the tasks at hand and do them well, the whole dynamic of your company can change for the better. Investing in a skills upgrade can also lead to improved employee retention, which improves employee motivation and their connection to your company.
Sustainability
Making sure your workers have the skills they need for the future can go a long way towards making your company more sustainable in the long term. If you invest in online technical training now, both your employees and your company will be better prepared for the technological advances that are on their way in the coming years. Making sure your employees have up-to-date skills can also improve the attractiveness of your company as a whole, turning it into a more appealing place to work for skilled workers who are looking for better opportunities. 
Verdict
As with any investment you make in your company and its employees, a lot of things have to be taken into consideration. Online technical training isn't going to fix every problem, but it can contribute greatly to making sure your company is prepared for the technological changes that will be coming. Online training makes sure that your employees get the skills they need efficiently and at a lower cost than traditional methods. Skills training can boost employee morale and improve the long term outlook of your company. We know that as an employer, you will be taking a hard look at the decisions that you have to make going forward, and we believe that investing in online training deserves your consideration.
If you need help deciding which one of our programs to consider for your employees, please call a Program Consultant toll-free at 1 888-553-5333 or email us at info@gbctechtraining.com to find out more.