Online Technical Training Blog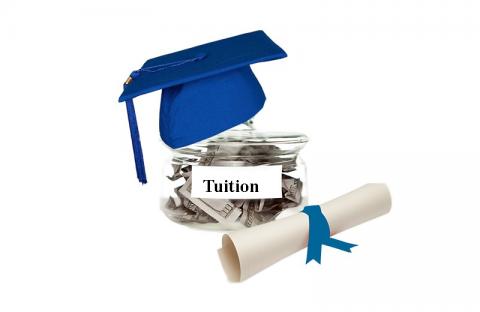 Tuition Reimbursement 101: The Basics and How to Use It to Fund your Training
Tuition Reimbursement 101: The Basics and How to Use It to Fund your Training
Personally funding your technical training can be a real challenge and sometimes it is simply not within a person`s financial reach. If you are fortunate and work for a progressive company, there might be another option available to you that you are not aware of.
It is called Tuition Assistance or Tuition Reimbursement.
These are programs run by many employers through their worker benefits programs, where under certain conditions; they will fund eligible training for their staff or union employees. Each company`s program will differ in the details but generally speaking they will cover all or part of the costs associated with training that is relevant to an employee`s current or possibly future position.
So how does tuition reimbursement work?
When tuition reimbursement is available, the most common method for administering the program is to require employees to pay for their own tuition and books when they initially register into classes. This approach simplifies the administration of the process for the employer while at the same time presses the employee to demonstrate that they have made a serious commitment to enrolling into and completing the program. 
A typical student under one of these programs will register into the program paying the costs personally to get started. The employee is reimbursed their costs when he or she submits to the company the receipts and/or evidence of partially or fully completing the program and earning some minimum grade in their class, often in the form of final transcripts or grade reports. Employers vary their policies widely on this, ranging from full reimbursement of costs to the student, regardless of outcome, to a firm requirement of a minimum grade, typically a C. In many cases companies will not reimburse costs if a student fails or does not complete their program. Be sure to check with your company's policies before making any assumptions about the rules for tuition reimbursement at your company.
It is also important to understand that employer's benefit plans often cap the total amount of tuition assistance available for their employees. Employers either set a limit in terms of dollars available per employee per year, or they establish the number of classes they will pay for per year per employee through tuition assistance. This limit varies widely from company to company, so once again be sure to check it out with respect to your company's policies.
How does GBC help with tuition reimbursement programs?
We are here to help our students and are very flexible in our policies towards working with any tuition reimbursement requirements. Many of our students in the past, from hundreds of different companies, have used tuition reimbursement programs to fund their training with us. We have probably seen almost every variation in company policies that exist and can say with confidence that we know how to work with them.
We provide a number of types of grade result records that can document your program progress and/or completion for your company including, individual final exam report emails, unofficial grade summaries, and end of program official college transcripts as proof of program completion.
What do employers get by offering tuition reimbursement?
You might be wondering what the benefits are to your company for offering tuition reimbursement. There are a number of really positive outcomes to providing this type of training option for them, as well as you. They get better trained, smarter employees. Offering training to staff in this way encourages employee retention. And last, but not least, they often can qualify for tax breaks for paying for training programs for their staff.   
If your employer offers a tuition assistance reimbursement program, you are fortunate.
Be sure you take advantage of this opportunity to invest in yourself.
To find out more about our training options please call us toll-free at 1-888-553-5333 to speak with a Program Consultant or email us at info@gbctechtraining.com