Where are America's New Manufacturing Hotspots?
Wednesday 11 Jul 2018
Over the last quarter century, a combination of trade deals, automation and economic recessions sent the number of manufacturing jobs plummeting. However, since 2011, about half a million jobs have been regained. Rising wages in China, unpredictable business conditions, and advances in technology are leading some large U.S. companies to move some production to America from China.
It's clear that the U.S. is experiencing a manufacturing renaissance.  Here are the leading hubs where the boom is happening.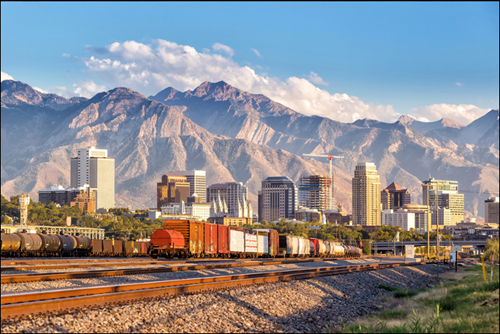 1. The West Coast
The West Coast sports several large, dominant industries and is the gatekeeper for international trade. California, Oregon, and Washington have the major ports for trade between the United States and Asia that support the exchange of goods, ranging from American agricultural products to Asian manufactured products.
In 2016, California unseated Texas as the top IW US 500 manufacturing state, in which the the biggest manufacturers in California together contributed $881 billion to the state's coffers. Major tech companies in Silicon Valley, being the epicentre of the tech boom, contributed the rapid economic output the West has seen in the last years. These tech companies include Amazon, Microsoft Corporation, and the Boeing Company.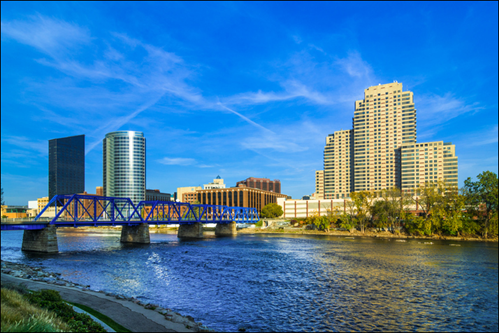 2. The Gulf Coast
The United States will supply much of the world's growing demand for oil over the next five years, as it prepares to export 5 million barrels a day around the world by 2023, including large markets in Asia, including China and Japan.
The new pipelines that will unleash rich reserves of shale gas in Pennsylvania, West Virginia and Ohio is responsible the natural gas boom. According to the U.S. Energy Information Administration (EIA), those states could supply a third of all U.S. natural gas once the pipeline expansion is complete, up from about 25 percent compared to 2017.
Among the largest projects under construction are Energy Transfer Partners LP's (ETP) Rover; TransCanada Corp's Leach XPress; and Williams Cos Inc's Atlantic Sunrise. Those lines will move gas out of these shale basins to markets in Canada, the U.S. Midwest and Southeast, including expected connections to Gulf Coast export terminals.
3. The Midwest (Rust Belt States)
The Midwest, which consists of 12 states in the north central United States, including Illinois, Indiana, Iowa, Kansas, Michigan, and South Dakota, have seen a lot of manufacturers setting up shop thanks to their proximity to Asian markets and their skilled workforce.
According to a 2016 Forbes article, Grand Rapids-Wyoming, Mich., has boosted its industrial workforce by 29% since 2010 to 110,800 workers, with 5.4% job growth last year alone. Other cities such as Louisville, Kentucky, has seen an 11.9% boost in manufacturing jobs since 2010.  
Ohio is also leading the Midwest in manufacturing employment,  in which the number of Ohioans working in manufacturing has risen each year since the Great Recession ended. Employment peaked in 2015 at about 650,000.
Some firms in Pittsburgh are also leading the way in advanced manufacturing. For instance, control system design manufacturer Boss Controls produces smart plugs that enable property owners to track energy consumption patterns. As a result, instead of building a new billion dollar power plant, utility companies have begun to incentivize end-users who reduce their energy consumption even down to the device level.
4. The "Sunshine" Belt
South Carolina lost a lot of manufacturing jobs with NAFTA, but now it's experiencing a resurgence, which started with the arrival of an advanced Boeing plant in 2007. Its universities and skilled workforce make it a perfect location for advanced manufacturing. Since 2007, twice as many people work in transportation as in textiles and apparel, making it South Carolina's largest manufacturing sector.
Neighbouring Georgia with it's new Kia plant is also another example of southern state that is attracting new investment. Georgia has made a run for a number of car plants recently, including Toyota and Mazda joint venture to build a factory in this southeastern state. In 2017, Site Selection magazine even announced Georgia as the top state to do business for a fifth straight year.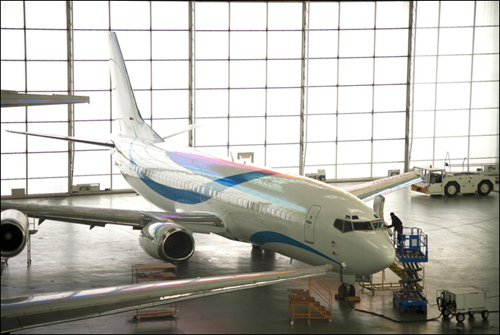 Manufacturing is making a big comeback
Manufacturing is back in the U.S. with new and better paying jobs. After years of decline, new technologies like robotics and industry 4.0  are making sure America can compete with global heavyweights like Japan, China & Germany.  The growth, however, is not uniform across the country, but concentrated in certain hotspots.
These regions provide great opportunities for any looking to join the manufacturing boom. But the demand isn't for manual labour, but rather skilled technicians—such as robotics technicians and automation technicians—who can operate more advanced technical systems. Fortunately, with online industrial training, industry professionals can easily update their skills and prepare for an automated future.