Online Technical Training Blog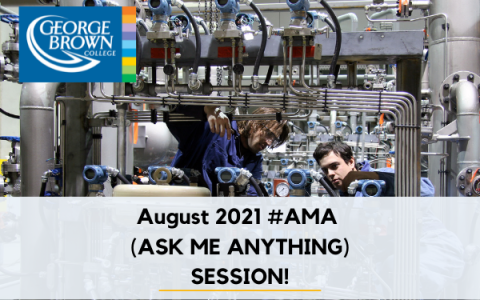 'Ask Me Anything' Aug. 2021 - You Asked We Answered
Here at GBC Tech Training, we strive to provide individuals considering our programs with all the resources we can to help them choose the program that is fit for them. Our Ask Me Anything (AMA) sessions are a place where you can chat with our experts and ask any questions you may have about our online technical training programs. If you missed our August AMA fear not, you can still listen to the recording of it. Below you can also find a "Q&A" write-up of what was asked during the AMA.
Question: I'm interested in the Automation Technician program, but I don't have any related experience or background education such as computer science, mechanics, etc. Can I enroll in the program? 
Answer: Yes, you are eligible to enroll in the Automation Technician program. The academic prerequisites for students enrolling is a high school diploma, with credits at or above the general level or equivalent to mature student status. Ideally, you've completed grade 12 math or equivalent studies, which will help you with the math covered in the program. All our programs start from a basic level without the expectation of having background knowledge or experience in the electrical or mechanical fields. In particular, the Automation Technician program is a combination of electromechanical, PLC and robotics so one can always enroll in the automation program first and afterwards specialize in one of these three programs.
Question: Are there jobs available after completing the Automation Technician program? 
Answer: The Automation program is an industrial automation program – so students learn skills needed to work in the industrial environment. The program will teach you PLC, robotics, and electromechanical skills. If this is enough to get a job afterward is dependent on the kind of job you're looking for. It would be beneficial to look at what jobs are available where you live and which ones you're interested in. You can connect with our Program Consultants to discuss your background and they can help you determine which program would be best for you. Many of our graduates specialize in Robotics, PLC, or Electromechanical after to increase their chance of getting a job.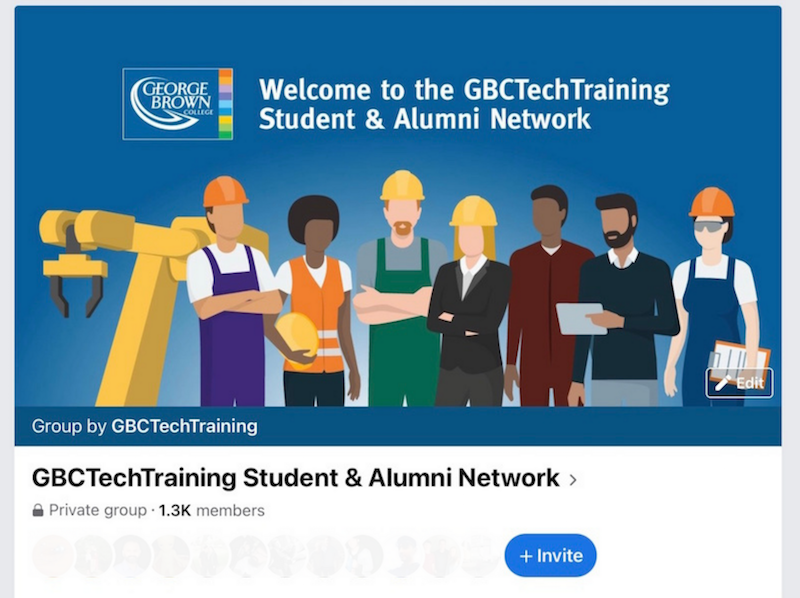 Question: Do GBCOnlineTechTraining's programs offer job support or a Co-op work term? 
Answer: As a distance education provider, we have students that live all over the world, so no, it isn't possible to place them in co-op positions or to find them jobs. We do have a Facebook group open to all our students and alumni designed to provide the opportunity to meet like-minded individuals, help students expand their network and advance their careers. To achieve this, we regularly post job opportunities that we come across or that are forwarded to us in the Facebook student and alumni group.  
Question: I have limited programming knowledge. If I take the PLC course am I going to learn all the commands and other skills I need, like how to connect the system? What do I need to take the program in terms of equipment?
Answer: In both PLC programs (PLC and PLC II) students will learn ladder logic programming. Once they graduate, they will not only be able to troubleshoot existing ladder programs but will also be able to write new ladder programs from scratch.
Throughout the program, there is no need to connect a cable or purchase a physical PLC to learn PLC programming. When students register into one of our PLC Technician programs, they receive a simulation software package, called PLCLOGIX. The simulation software emulates the functionality of RS Logix 500 and Studio 5000, ensuring our students get hands-on practical experience. With programs such as ours, that use PLCLOGIX simulation software, students can simulate the operation of real-world PLCs and use it to test and debug the ladder logic program. The software comes with eleven different 3D worlds that are manufacturing environments. Students will learn to program and troubleshoot each of these environments using the simulation software.
Question: I graduated high school outside of Canada, will these credentials be acceptable? If so, what type of documentation do I need? 
Answer: Although we do recommend our students to have a high school diploma when registering you don't have to submit this documentation as proof – we trust that you have it.
Question: How in-depth is the PLC program? 
Answer: We have two PLC programs, PLC and PLC II, both are quite in-depth. With PLC Technician students gain a solid foundation on PLC programming. The program is based on the Allen Bradley 500 series. Students are introduced to the fundamentals of this PLC technology, which uses traditional file-based addressing.
PLC Technician II is a more advanced PLC program. It's based on the newer generation of PLC hardware, the Allen Bradley Series 5000. This generation uses tag-based addressing and it's more powerful and versatile.
Our PLC programs introduce every concept to students so that upon graduation students have a thorough understanding of how ladder logic programming works. There are 250 pre-built lab projects; including 50 lab projects that were designed with the industrial environment in mind, so the programs provide many troubleshooting examples for students.
Question: Once a program is completed will students receive a certificate, diploma, or degree?
Answer: When students have completed their program, they will receive a certificate of completion. The programs are credit-bearing with Continuing Education Units or CEU's. Students can use the CEU's to transfer credits to another college.
Question: In the Automation program is Robotics covered at an introductory level or an advanced level?
Answer: We cover robotics as more of an introduction in the Automation program. If students want a specialized education in Robotics, they should register for the Robotics Technician Program.
Question: I work with Factory I/O software. Are there major differences from your software? 
Answer: Factory I/O is very different from our software. It allows you to design different 3D environments. Factory I/O gives you an option to customize and design those 3D environments, but it will not allow you to use ladder logic programming. You will need another software to run the ladder logic. For example, you can connect Factory I/O to Rockwell's Series 5000 and perform the entire PLC operation. However, with our program simulation software students don't need to purchase Factory I/O or the Rockwell Series 5000, our simulation software does everything for you. It comes with pre-designed 3D environments where you can use ladder logic programming to control and troubleshoot the 3D environment.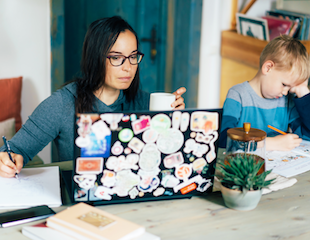 Question: How long are the programs? 
Answer: Our programs are self-paced, meaning you work through the modules at a pace that fits your own personal schedule. There are no deadlines to complete a module or take exams. On average, it takes 28 to 32 weeks of part-time study to complete a program, but completion time is dependent on how many hours a student works on the program each week.
Question: Are there any discounts on program fees? 
Answer: As program fees are set by college policy and government regulations, we don't have flexibility in offering discounts. However, there are different payment options:
Pay-as-you-learn – In this option, you pay for the program module by module, similar to installments. Students are out of pocket less at any point in time and will have access to all the curriculum material and their first exam for module 1.
Full Program Payment – In this option, you pay the full cost of the program including all exams upon registration.
With both payment options, you have lifetime access to all the course material and the simulation software.
We always look forward to speaking with you during our Ask Me Anything sessions. Once an AMA is announced you will have a chance to pre-submit your questions or ask them during our AMA. We host these sessions frequently, so keep an eye out for an announcement to our next one. In the meantime, if you have any questions, call our Program Consultants toll free at 1-888-553-5333 or email us at info@georgebrown.ca