Online Technical Training Blog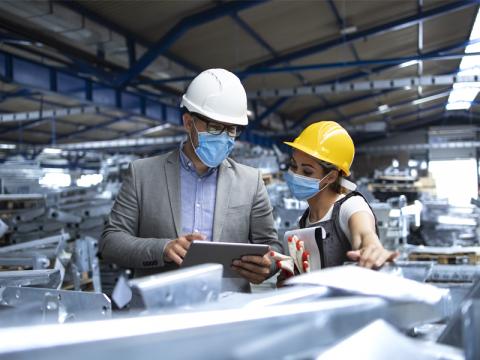 Forging Your Own Destiny in the World of Manufacturing
The manufacturing sector in North America is growing at a fast pace thanks to manufacturing automation and advanced technology that has made certain functions in the manufacturing process automatic and others, obsolete. Having said that this sector has been suffering from a crisis in high skilled labor to operate and manage automation equipment.
Notably, there is a wide gap between need for training and investment in the same among large and mid-sized corporations. According to a 2015 report on U.S. Skills Gap in Manufacturing, there are as many as three and a half million high skilled jobs in manufacturing available, out of which two million positions are likely to go unfilled. On the other hand, employable youth are not finding good-enough jobs.  
How is it possible that a sector that is considered to be booming statistically and has a positive outlook for its growth in the future is so unappealing to students as a career choice.  There are several factors responsible for this mindset which need to be rectified as early as possible.
1. Investment in Training
There was a time when large manufacturers invested heavily in training programs to forge the skills of young apprentices and turn them into highly skilled technicians. Over the last 20 years, these manufacturers have stopped investing in comprehensive training programs and are only focusing on recruiting people with core competencies. Lack of training has resulted in poor performance of recruits to operate, repair or handle troubleshooting issues in automation. Today, most factories are automated and therefore it is very crucial to have PLC Programmers, Robot technicians, etc. on board. As companies are failing to provide end-to-end classroom and on-the-job training, several external technical institutes and vocational colleges are now offering these technology courses online or in-class. Since companies require these high-skilled technicians to fill important positions in the plant, those opting for a career in manufacturing are likely to do very well.
Obsession with low cost-labor
The manufacturing sector, much like other sectors, has been obsessed with cutting down labor costs. To achieve this, they have been reducing wages, hiring only casual employees or contractors and investing heavily in offshore production where labor is cheap and in abundance. This has created skepticism among the youth of today for choosing a career in manufacturing. Companies must realize that in order to win the trust of employable youth, they must offer attractive wages, some kind of job security and growth prospects.
Return of Investment on training
Employee training is often viewed as an expense rather than an investment. Manufacturing companies must undergo a mindset change and stop calculating return of investment on training over short period of time. The ROI formulas and indicators must adjust to account for long-term growth and success at the job. If taken seriously, companies will surprise themselves with the positive results of having qualified skilled workers with previously established reliability.
Employee retention
One of the biggest reasons companies have for not investing in training is high attrition rate. They are worried that people will acquire in-depth trainings and leave for a better job. Though it is a very practical concern, companies can retain trained and skilled employees by creating a positive work environment, providing incentives and growth opportunities and rewarding talent.
Recruiting for a knowledge-based economy
A large number of candidates perceive manufacturing jobs as physically demanding, low paying and mechanical. Manufacturers must attempt to change this perception. They must position themselves as working with the latest technology to create innovative products faster and in less time. They must also mention in job postings that the company is thriving in a knowledge-based economy backed up by technological advancement in manufacturing automation. They can even leverage digital technology, particularly social media to implement their recruiting strategies.
If manufacturing employees are expected to perform advanced troubleshooting tasks and have a wide array of skills to do their job well, they need to be trained properly. Since companies are refraining from shouldering this responsibility, aspiring students are developing these skills through courses from technical colleges. Companies are now interested in hiring these 'job ready' individuals and attempt to fill the shortage of skills gap.