Online Technical Training Blog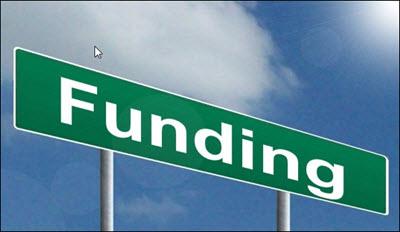 How to Find Funding for Your Adult Education
You have finally made the decision to go back to school and further your education.  Your reasons are clear, including learning new skills, transitioning into a new career, or taking your career to the next level. But you are now faced with the critical question: How will you pay for it all?
After all, it can be expensive and even if it isn't it may not be part of your everyday planned budget. It is important to remember the decision to return to school and earn a degree, diploma, or certificate should be viewed as an investment in your future. Fortunately, there are ways to return to school without 'breaking the bank' and taking on a huge debt. Some options may include enrolling at a community college or taking courses on a part-time basis. The average cost to attend a full-time program at a community college is $2,400/year while attending school part-time allows you to spread the costs over a longer period of time.
Here are some tips for going back to school without ruining your finances.
Look into Grants and Loans
Federal, state, and local government offer grants and loans to individuals, communities, and businesses to subsidize work-related education. Typically there are no age limitations on government aid, so an adult student can apply for assistance just as a younger student would. Our Electronics, Electromechanical, PLC, Automation, and Robotics Certificate programs are not eligible for certain grants such PELL, VA benefits, OSAP etc. which require students to pursue degrees or attend school on a full-time basis. There are, however, other forms or financial aid, like Workforce Innovation and Opportunity Act (WIOA) in the United States. The goal of WIOA is to ensure that federally-funded state employment and training programs provide job seekers the skill sets needed by businesses to ensure that employment programs effectively link job seekers to employers. In Canada, the Canada Jobs Grant provides training subsidizes to help Canadian companies get more workers trained. Our Automation, Electronics, Electromechanical, PLC, PLC II and Robotics Technician Certificate programs are also eligible for Second Career funding. If you are resident in Ontario, Canada, you may qualify for Second Career support to receive skills training and funding.  For more information, please visit GBCTechtraining Second Career.
Research Employer Assistance
Many large and small employers offer tuition-reimbursement programs that will pay for ongoing education, in full or part, to defray the cost of tuition for their employees. Companies like US Steel, Amazon, Ford, and many others have implemented a voucher system that provides tuition assistance. Other companies have policies and budgets allocated to employee training.  Even if your employer doesn't have a specific funding policy or offer assistance, it doesn't hurt to ask and see if they will help--especially if the education relates to your job. The bottom line is to be prepared to ask your employer to invest in your training.
Take Advantage of Tax Incentives
You can also claim your tuition costs as tax credits or deductions that can lower the overall cost of attending school. You don't have to be enrolled full time or in a degree-granting program to use credits or deductions. One option is to claim the Lifetime Learning credit on your federal income tax return. This is a credit that reduces your tax bill on a dollar-for-dollar basis for a portion of the tuition and fees you pay for yourself. Another option is the T2202A tax deduction where the amount of tuition can be applied on your tax return.
Search Online for More Options  
As you look for funding opportunities, consider various search terms or phrases to help identify financial aid relevant to your particular situation, in your particular area. Try using the following:
• Lifelong learner
• Adult learner
• Educational loans or grants
• Financing your education
• Financing your education
• Mature student
While going back to school is a big step that requires a big commitment, it is a great investment for yourself and your future. Although financing opportunities as a returning student may not be as visible as they are for students who have just graduated high school, there are plenty of options. If you look close enough you'll be able to find the right one that meets your needs.
Originally published January 2018