Online Technical Training Blog
How to Use Microsoft Edge Browser For Taking Online Exams
If you have written exams before or if you are about to take your first exam, you may know that Internet Explorer (IE) was the recommended browser for taking exams, as it was the only browser that supported the ActiveX controls for these exams. However, you are probably also aware that Internet Explorer will be retired shortly. No need to worry! There are features now available in Microsoft Edge which permit taking exams on this browser by running in Internet Explorer mode. This blog will take you through the steps to activate Internet Explorer mode on Microsoft Edge for our website.
Let's get started, watch the video or read through the step-by-step guide below:
Step 1. Changing Microsoft Edge Browser Settings
Open Microsoft Edge and click on the Settings and More menu button on the top right corner of the Edge browser and select Settings from the drop-down menu.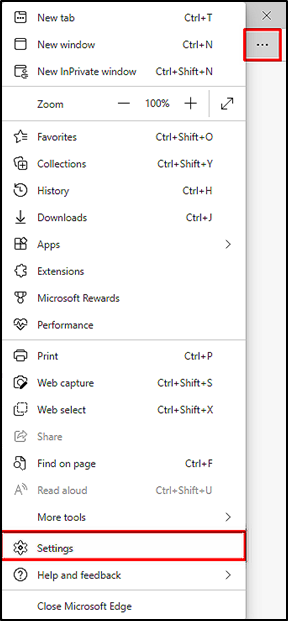 Step 2. Changing the Default Browser Option
Next, click Default Browser from the settings options on the left, and under the "Internet Explorer compatibility" section, select Allow from the "Allow sites to be reloaded in Internet Explorer mode" drop-down menu options. If this option is already set to allow, proceed to the program website (step 4).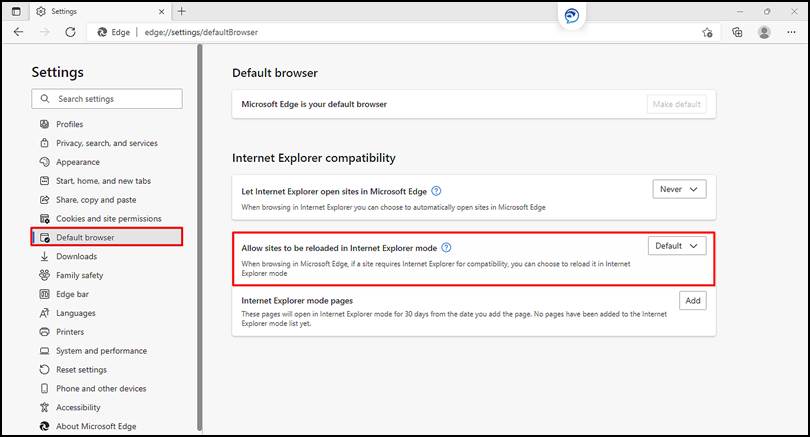 Step 3. You Would Now Be Prompted to Restart the Browser for the Setting Changes to Take Effect, So Click Restart.

Step 4. Accessing the Website
After the page restarts, clear the hyperlink area and enter the school's website, for George Brown College students enter www.gbctechtraining.com. For all other partner colleges or universities enter your respective site, for example, University of Houston students enter www.uhd-gbc.com, MiraCosta College students enter www.miracosta-gbc.com, etc.
Step 5. Reloading the Website in Internet Explorer Mode
Now that you are on the website, place your mouse cursor on the website page tab at the top left of the browser and right-click, then click "Reload tab in Internet Explorer mode". Or optionally, click on the Settings and More menu button and select the "Reload tab in Internet Explorer mode" option from the drop-down menu.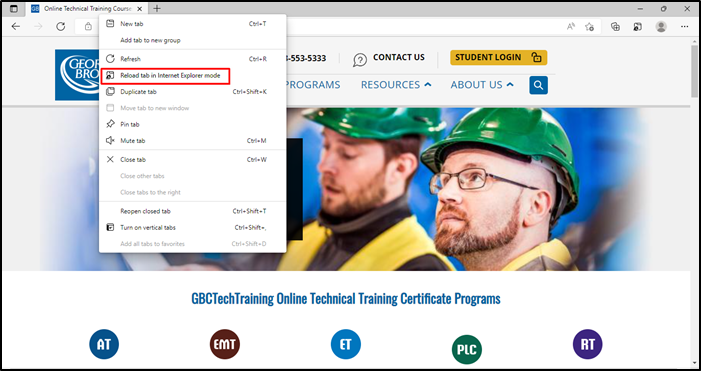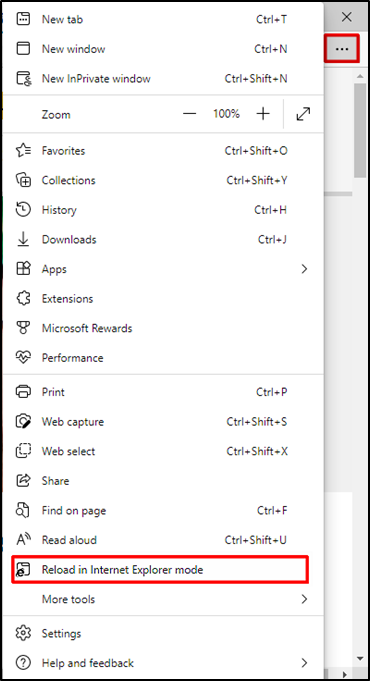 Step 6. Saving the Settings
You will now be given the option to "Open this page in Internet Explorer mode next time", so toggle that switch on then click Done. Your browser is now set for you to take your exam.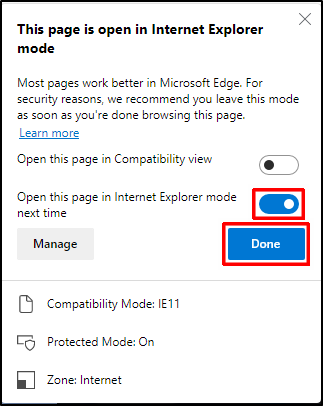 For a more detailed review of how to take an exam login into the Resource Center and read our Exam Tutorial.
If you have any other questions about the online exam process, please call us toll-free at 1-866-279-1457 (within the US and Canada) or contact us by email at support@gbctechtraining.com we would be happy to assist you.