Online Technical Training Blog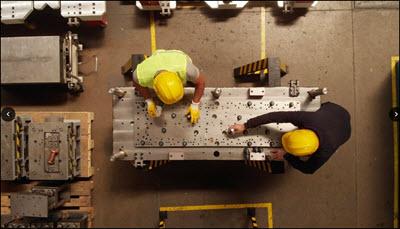 Improving Assembly Efficiency With Kitting
Kitting services can provide a number of benefits to manufacturing companies that are looking to streamline their warehousing processes and transition into lean manufacturing. This process is made possible when outsourced to third-party logistics (3PL) providers who offer logistics services that involve management of multiple facets of procurement and fulfillment activities. When implemented correctly, kitting can make the manufacturing and assembly processes more efficient by eliminating bottlenecks in material flow.
Below is an overview of the kitting process and an outline of some of its preeminent benefits. 
What is Kitting & How does it Work
Kitting is essentially the gathering of components and parts required for the manufacturing of a particular assembly or product. Individual components required for assembly are gathered together, in a kit, and issued to the manufacturer, akin to a build-it-yourself model. The entire process follows a series of steps, including:
1. The production team, working alongside the manufacturing leads, will define the individual parts of the kit. These are pieces on heavy rotation that individually consume substantial processing time. 
2. Stock within the enterprise is reviewed on an ongoing basis. Any shortages are defined, and purchase orders are increased to compensate. Most enterprises are typically aware of the parts they need for any given process, enabling them to order the right number of kits well in advance.
3. A method for the issuing of the kit is defined. The enterprise must create a plan with all relevant parties to determine the pick-up and transport of the kit itself.
4. The store, and other relevant teams, will pick up the parts and load a trolley for transport, in line with the requirements generated by Enterprise Resource Planning or Material Requirement Planning (ERP/MRP).
Benefit #1: Kitting is Space Saving
Freeing up space is the chief physical benefit of kitting services, especially within lean manufacturing environments or, for enterprises looking to transition into lean manufacturing. Within the kitting process, the 3PL is now responsible for storing a manufacturer's parts. This then allows manufacturers to devote more floor space to production, grant workers more space and ultimately improve production floor safety. 
In addition to increased floor space, kitting also eliminates costly manufacturing storage space, which was previously required to store the various components. Where manufacturers are able to save on storage, they are also able to refrain from using excessive packaging and trash, both of which are the antithesis to lean manufacturing—to say nothing of green practices. Both of these space-saving benefits directly apply to manufacturers of all sizes, however, they are especially integral to manufacturers who are growing and require expanded production.
Benefit #2: Kitting Bolsters Productivity
If parts are not kitted, it can become time-consuming for assemblers to search through their manufacturer's inventory, request to pull the parts and log their usage. On-site or off-site, pre-sorted and curated kits continually save time and labour by ensuring the necessary components are available at the time of use. 
Kitting, combined with managed inventory, ensures materials arrive on the production floor and on the line when they're needed. These two processes working in tandem allows suppliers to ensure appropriate stocks of products are available to support daily production, and allows them to retain ownership of the inventory until it's consumed. Additionally, items that are shipped in a kit are less susceptible to error within the order fulfillment process, saving manufacturer's time, money and aggravation.
This strategic material flow allows manufacturers to reduce their own in-house inventory (which, as aforementioned, takes up space and uses excessive amounts of packaging) and improve their cash flow. 
Benefit #3: Kitting Increases Volume & Allows for Faster Assembly
Kitting services enable items to be processed in bulk rather than individually when each order arrives. For manufacturers that manage their own order fulfillment, outsourcing this process will ultimately realize savings in time and money. For most inventory-based companies, the outbound side of their inventory is generally where they generate the most profit. However, this also tends to be the most labour intensive. Kitting services, however, organize and assemble the required manufacturing parts, ensuring they're delivered to their point of use, saving manufacturers time on the line.
Kitting has also proven successful in reducing parts handling, motion time by operators, and machine downtime due to the availability (or lack thereof) of parts. Kitting can also assist in component replenishment, as it enables plant managers and operations directors to assess raw material needs in real-time and take action as required. Without this instant data, the line stops, overall equipment effectiveness (OEE) decreases, productivity suffers and profits decrease. 
In an effort to continually bolster productivity, improve bottom lines and retain a competitive edge, an increasing number of manufacturers—especially those looking to scale up and adhere to lean manufacturing processes—are investing in kitting services. Kitting marks only one change in the ever-evolving field of automation and manufacturing, making is more important than ever for those interested in pursuing a career in this field, or supplement their current career, to gain a broader and more in-depth understanding of the changing face of an automation technician.