Online Technical Training Blog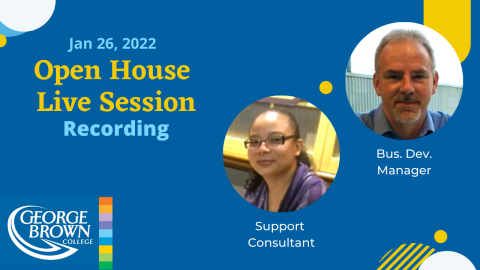 Missed our Open House Live Session?
At GBC Tech Training, we recently held a Open House Live Session to answer your questions about our programs. And we had a great interactive session, where valuable information was shared about our online technical training programs.
Missed our Open House Live Session?
Don't worry! We got you. You can read the highlights and also watch the full recording of our Open House Live Session by clicking the link below
Questions asked in the Open House Live Session:
Eligible educational background to get enrolled in a specific program
GBC's flexible & affordable enrollment options
What help Student Support Centre can provide to the students
Program accreditation at the end and career prospects
With prior experience and knowledge in the technical field, will this program benefit?
If the simulation software will help them in building their own projects
So, if you didn't have a chance to attend or would like to get a full recap, we've made the entire Open House recording accessible for you. Please click the link below to go to the recording.
We would like to thank everyone who joined us for the Open House. We love the opportunity of speaking with you guys and clarifying any questions you may have before enrolling.
We host these sessions frequently, so keep an eye out for an announcement for our next one. In the meantime, if you have any questions, call our Program Consultants toll free at 1-888-553-5333 or email us at info@georgebrown.ca. Or visit technical programs to find all the details about the different programs offered by GBC Tech Training.