Online Technical Training Blog
Overcoming Isolation in Online Technical Programs
Online education has brought numerous advantages to learning, such as making education more accessible, and in some ways, more interactive and engaging. However, it has also brought some unique challenges—feelings of isolation, and lack of self-direction and time management issues are common among students in online courses. Isolation is a major obstacle, and students can feel isolated if there aren't resources or opportunities available to interact with faculty or other students.
Here are some ways to ensure you engaged in online technical programs.
Use Online Communication Tools
Independent learning doesn't have to lead to feelings of isolation—email, instant messaging, video conferences, discussion boards, and social networking are some of the tools available that students can use to become better engaged with their peers and with the course. Here are some examples of how these platforms can be used:
1. Get Engaged on the Discussion Board
The discussion board is meant to replicate in-class discussion and is usually an important feature in online education. Actively engaging on discussion boards by asking and answering questions will help form relationships with faculty and other students, and potentially help students engage better with the learning material.
Students in the GBC Online Technical Training programs have access to the online discussion forums where they can ask and answer questions about program modules, get help from an online tutor, and look through an archive of the most common questions asked by other students.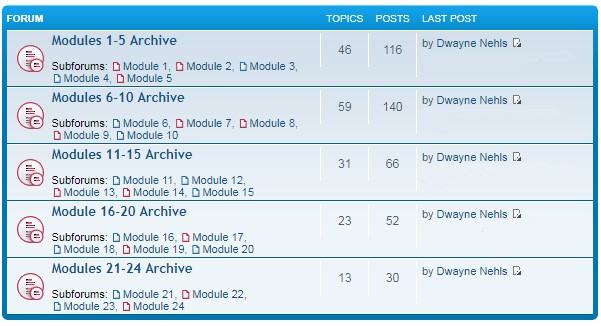 2.  Find Study Partners
Students can reach out to other students through the discussion board or a networking group to find a study partner or form study groups. Study sessions can be held on virtual platforms such as Google Hangouts or Skype, or through in-person meetings. Find out more about how to connect with a study partner!
3. Explore the School's Networking Resources
Most schools have Facebook or LinkedIn groups where students or alumni can connect, and keep updated with school and/or industry news. The GBC Technical Training LinkedIn group keeps current students and alumni regularly updated with program and industry news, and available job opportunities.
Take Advantage of Resources
Numerous resources are usually provided for students in online learning that help overcome isolation, such as technical support, academic support, and advising through online channels and telephone. One of the advantages of online learning is that faculty can offer personalized feedback on assessments, which might not be possible in a classroom due to limited time and resources.
GBC Technical Training has a Support Center, and the support line is available from Monday to Friday from 9 am to 10 pm (EST) and Saturdays from 9 am to 5 pm (EST) for students to get help from our Support Consultants. Our Support Consultants are trained specialists who are experts with the program content, and can provide administrative, technical, and tutorial support.
Seek Outside Learning Opportunities
Online learning doesn't have to stay online! Students can look for opportunities to connect what they've learned online with real-world applications and experiences. Students can look into events such as robotic competitions, automation events, and trade events to get familiar with the local industry, network, share knowledge, and learn from the community.
Conclusion
While students don't have face-to-face interaction in online learning, there are still many opportunities for students available to actively participate and interact with the course content. Students can make the most of available online communication tools, take advantage of resources, and seek outside learning opportunities to supplement their online education experience and develop valuable relationships.
Share Your Thoughts with Us
What are some of the challenges you deal with in online learning? What are the resources you use to help overcome them?
If you're interested in finding out more about the Online Technical Certificate Training Programs at George Brown College School of Distance Education, contact us. You can speak to a Program Consultant toll-free at 1 888-553-5333 or email us at info@gbctechtraining.com.