Online Technical Training Blog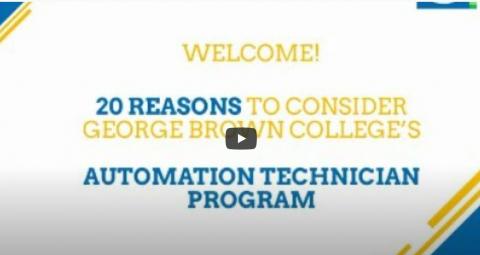 Watch the Webinar: 20 Reasons to Consider our Automation Technician Program
In our recent webinar, held August 13, 2020, our program experts covered 20 reasons to choose GBC's Automation Technician program. It included essential information about our Automation Technician program such as:
Our flexible enrollment options
What it's like to be an Automation student
How we use simulation software in virtual lab-based learning
Program accreditation
If you didn't have a chance to attend or would like to get a full recap, we've made the entire webinar accessible for you to view by watching it directly in the video below, at your convenience.
Automation Technician Webinar Recap
We would like to thank everyone who joined us for the Automation Technician Webinar, and invite those who weren't able to attend to reach out to one of our Program Consultants toll free at 1-888-553-5333, or email us at info@gbctechtraining.com, if you have any questions or need more information about the Automation Technician program.