Online Technical Training Blog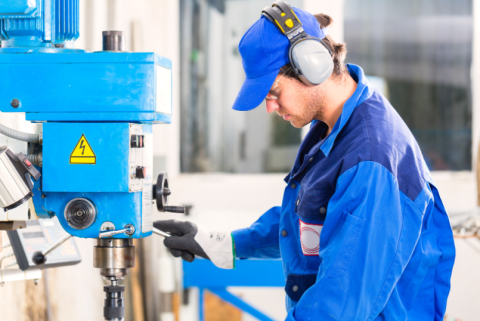 Canada's Top 10 Manufacturers - Who they are and what they do
Manufacturers present a huge opportunity for Canada's economic future. In an ever-changing world, new technologies are opening up new markets for Canadian goods as well as changing the way those goods are produced. 
In today's economy, manufacturing is an indispensable component. The manufacturing sector accounts for more than 10% of Canada's total Gross Domestic Product (GDP), representing approximately $174 billion and manufacturers export more than $354 billion a year, making up 68% of all merchandise exports from Canada. Additionally, Canadian and provincial governments are also investing in the manufacturing sector, for example approximately 3 million is being invested into the food sector to increase productivity.
To stay competitive in today's market, industries are continuing to modernize and in order to do so, they require a skilled workforce of designers, researchers, programmers, engineers, technicians, and tradespeople. This equates to 1.7 million well-paying, full-time jobs across the country.
Here is the list of Canada's top 10 fastest-growing manufacturing companies. 
1. George Weston
2021 Revenue* - $43.5 B
Location: Toronto, Ontario, Canada.
Overview:
George Weston Limited is a public company specializing in food processing and distribution in Canada. Today, George Weston's interests include stores, property investment, and consumer goods through its shareholdings of Loblaw Companies Limited, Choice Properties Real Estate Investment Trust, and Weston Food. It is a leading name in food retail and the wholesale industry. In addition to its retail business, the company has a significant wholesale operation in Canada, and is the largest supermarket operator in Canada with thousands of stores under 20 banners, including Loblaws, Extra Foods, T&T, and Zehrs Markets.
The George Weston Foundation supports interdisciplinary research and technology development to accelerate the development of sustainable food solutions. By funding research grants for over $200,000, it aims to deliver outcomes that impact primarily Canadians, as well as deliver key learnings on global issues. The George Weston group of companies and its operating segments employ over 220,000 people, making them one of Canada's largest employers. Over 2,300 stores serve the needs of Canadians for food, health, and wellness products every day.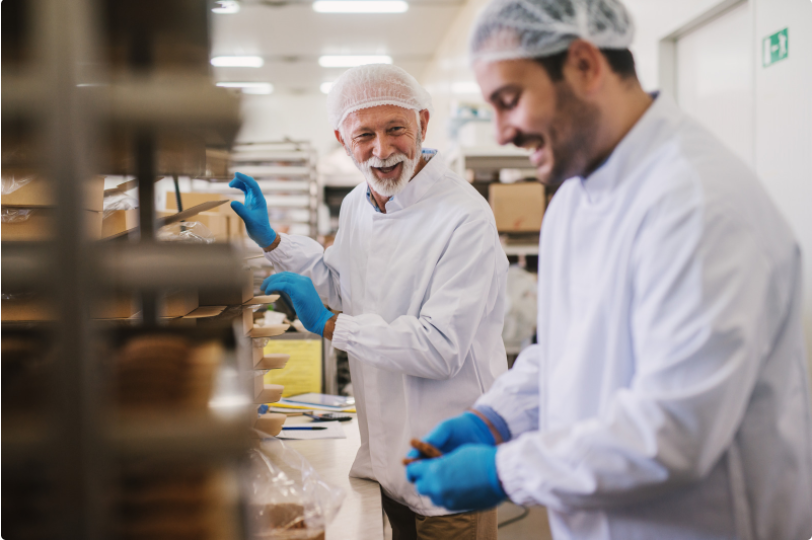 ​
2. NOVAGOLD Resources
2021 Revenue* - $36.5 B
Location: Vancouver, British Columbia, Canada.
Overview:
NOVAGOLD specializes in manufacturing, mining metals and minerals, oil and gas industry, and utilities and waste treatment. The company is a well-financed precious metals Canadian company focused on the development of its 50%-owned, federally permitted Donlin Gold project in Alaska. It is also known to be one of the safest mining jurisdictions in the world. There are 11 mineralized areas over an area of 90,000 square kilometers with an anticipated mine life of 27 years.
Donlin Gold is regarded as a major employer in the Yukon region, employing over 3,000 people during construction.  It is regarded as one of the world's largest, highest-grade, and widely known open-pit gold deposits. It has approximately 39 million ounces of gold in the measured and indicated mineral resource categories, inclusive of proven and probable mineral reserves (Approximately 541 million tonnes at a grade of approximately 2.24 g/tonne in the measured and indicated resource categories).  
3. Magna International
2021 Revenue - $26 B
Location: Aurora, Ontario, Canada.
Overview: 
Magna International Inc. is a Canadian mobility technology company serving the automotive industry. It is one of the world's leading designers and manufacturers of automobile vehicles, industrial machinery, building materials, and plumbing & HVAC equipment. The company is divided into four segments: Body Exteriors and Structures, Power and Vision, and Seating Systems. 
The company has consistently been ranked among the Fortune Global 500 lists for 20 years in a row. Forbes Global 2000 list recognizes it as one of Canada's largest companies for 2020. It has more than 135 manufacturing facilities in North America and employs more than 69,500 people in Canada, Mexico, and the United States alone. 
Magna employs nearly 120,000 people across 313 manufacturing facilities, and it also operates 88 product development, engineering, and sales centers across 29 countries. The company's international sales accounted for 79 percent of its total production, while 46 of its 266 manufacturing facilities are in Canada. 
4. Imperial Oil
2021 Revenue - $25.8 B
Location: Calgary, Alberta, Canada.
Overview:
Imperial Oil Ltd. provides integrated oil services and specializes in the chemicals and petrochemical industry. It operates in four business segments: upstream, downstream, chemical, and corporate, and other. Exploration and production of natural gas, crude oil, bitumen, and synthetic oil are done by the upstream segment. The downstream segment is concerned with the refining of crude oil into petroleum products. The Chemical segment produces and sells hydrocarbon-based chemicals and chemicals. 
Imperial Oil Limited has been ranked among Canada's Top 100 Employers (2022), Alberta's Top Employers (2021), and Top Employers for Canadians Over 40 (2021). The company has more than 1,500 employees throughout its locations and generates sales of $12.04 million (USD) each year. In Ontario, The Imperial Oil Company was formed by 16 oil refineries when Canada was just 13 years old, and now consists of 2533 companies employing more than 5800 people. 
5. Suncor Energy
2021 Revenue - $24.7 B
Location: Calgary, Alberta, Canada.
Overview:
As a global energy company, Suncor Energy, Inc. produces synthetic crude from oil sands, oil and gas onshore and offshore, refines petroleum and markets petroleum products. The company is divided into three business segments, including Oil Sands, Exploration and Production, and Refining and Marketing.
Oil sands operations refer to the development and production of crude oil. The Exploration and Production segment includes offshore activity on Canada's East Coast, crude oil and natural gas exploration and production in the United Kingdom, Norway, Libya, and Syria, and natural gas and natural gas liquids exploration and production in Western Canada. The Refining and Marketing segment includes crude oil product refining as well as distribution. The marketing of these and other purchased products is through retail stations with a global team of over 30,000 people and over 1500 locations in Canada and the United States, as well as an Eastern Canada lubricants plant. According to the 2020 Forbes Global 2000, Suncor Energy ranked 252nd among the world's largest public companies.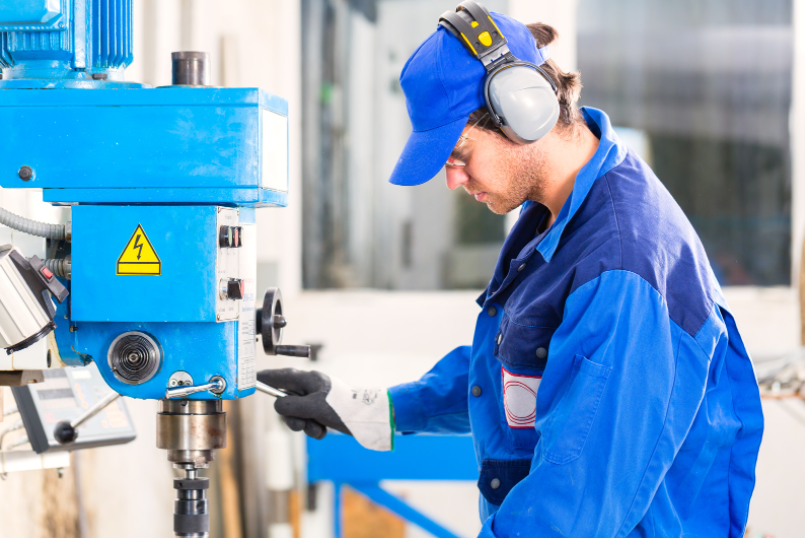 ​
6. Nutrien
2021 Revenue - $20 B
Location: Saskatoon, Saskatchewan, Canada.
Overview:
Nutrien is a global fertilizer company that supplies potash, nitrogen, and phosphate to agriculture, industry, and feed customers. In addition to being the leading producer of potash fertilizer, it is also the third-biggest manufacturer of nitrogen fertilizer. It operates in four segments: Retail, Potash, Nitrogen, and Phosphate. Crop nutrients, crop protection products, seed, and merchandise are distributed by the Retail segment. 
Recently, Nutrien was recognized by BASF Canada for its first Customer Sustainability Awards Program for its contributions to sustainable agriculture. It employs more than 23,100 people across 1500 retail stores in over 13 countries, including 5,500 in Canada alone.  
7. L3Harris Wescam
2021 Revenue - $18 B
Location: Burlington, Ontario, Canada.
Overview:
L3Harris Wescam is a global leader in electro-optical and infrared (EO/IR) systems, as well as advanced manufacture of Intelligence, Surveillance, and Reconnaissance (ISR) components. It provides telecommunication infrastructure and services to NAV Canada's Air Traffic Management capabilities. It is well-known across the globe for its Integrated Platform Management System (IPMS), which was developed in Canada for the Canadian Navy's City Class Patrol Frigates. It is modernizing Canada's Department of National Defense communications and is a critical component of the Integrated Soldier System program with its cutting-edge tactical radios.
The P25 system is used in Alberta and Saskatchewan, is one of the world's largest first-responder radio communication systems. The company is widely known as one of the leading In-Service Support (ISS) integrators in Canada, having supported large fleets of military aircraft. 
More than 1,200 suppliers are involved in the company's operations across Canada, and the company claims over $2 billion worth of industry-specific benefits. With over 4,700 fielded systems and 2,800 Canadian employees working in over 80 countries, it is a leading provider of multi-spectral imaging systems. 
8. Canadian Natural Resources
2021 Revenue- $17.2 B
Location: Calgary, Alberta, Canada.
Overview:
Canadian Natural Resources Ltd. (CNRL) or Canada Natural is an oil and gas production company that is involved in the exploration, development, marketing, and production of crude oil and natural gas. It operates in three segments: oil sands mining and upgrading, midstream and refining, and exploration and production. 
The Oil Sands Mining & Upgrading segment mines and upgrades bitumen to produce synthetic crude oil. The Midstream & Refining segment is primarily concerned with pipeline operations and investment. The Exploration & Production segment includes operations in North America, primarily in Western Canada; the United Kingdom portion of the North Sea; and Offshore Africa in Côte d'Ivoire and South Africa
With over 9000 employees across all its locations, this company owns the largest undeveloped deposit in the Western Canadian Sedimentary Basin. In addition to producing natural gas, it is Canada's largest independent heavy crude oil producer. According to the Forbes Global 2000 for 2020, Canadian Natural Resources was ranked 306th among the world's largest companies.
9. Bimbo Canada
2021 Revenue - $14.7 B
Location: Etobicoke, Ontario.
Overview:
For over a century, Bimbo Canada has been a sustainable, highly productive food manufacturing and leading bakery that provides high-quality baked goods and snacks in Canada. They manufacture and distribute over 1,000 products under 18 well-known brands, including Ben's, Dempster's, Sanissimo, Bon Matin, Stonemill, Takis, Vachon, Villaggio and others. 
Bimbo Canada was highlighted in a case study and webinar about measuring and reducing food waste by the North American Commission for Environmental Cooperation (CEC). The company has set aggressive environmental targets by 2025, which include a 50% reduction in food waste, a 29% reduction in water use, a 31% reduction in electricity usage, and a 12% drop in thermal energy consumption.
More than 4,200 employees are employed by Bimbo Canada, which operates 16 bakeries, 191 depots, 15 distribution centers and more than 1,000 sales routes to distribute its products across Canada.
10. Air Liquide Canada
2021 Revenue - $14.1 B
Location: Montreal, Quebec.
Overview:
Air Liquide SA is a gas supply company that serves large industries and health sectors including hospitals. It provides innovative solutions - gas, equipment, and services - in a wide range of sectors, including oil and gas, mining, healthcare, automotive, aeronautics, metallurgy, metal fabrication, and chemical and agri-food industries, in all of the country's key industrial regions from across Canada. The activities of the Gas & Services segment are organized by geographical areas, which determine sales policies and development projects. Air Liquide Canada is the leading producer and distributor of air-derived gases in Canada.
Apart from Gas & Services, it also operates in other segments such as Engineering, Construction, Global markets and Technologies. The Engineering & Construction segment creates industrial gas production plants by designing, developing, and building them. The Global Markets & Technologies segment focuses on new markets that require a global approach, drawing on digital transformation science, technologies, development models, and usages.
Air Liquide is now present in 78 countries, employing approximately 2,500 people across Canada and 64,500 people across the globe, serving over 3.8 million patients and customers.
Conclusion
As Canada's manufacturing sector expands, so does the demand for skilled workers, particularly in Canada's hotspots. So, if you're interested in building a career in manufacturing check out our Online Technical Training Certificate programs to advance your career. 
If you have any questions about our technical training certificate programs, please call us toll-free at 1 888-553-5333 or send us an email at info@gbctechtraining.com.