Online Technical Training Blog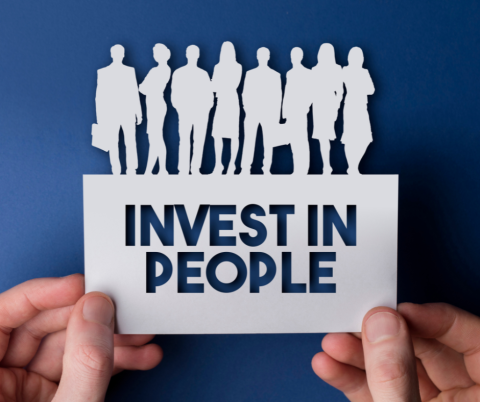 Online Technical Training In Workforce Development
Employers are having difficulty finding skilled staff, according to a recent Financial Post report. Since the pandemic, the number of workers who are both qualified and eager to work in various sectors has decreased. As a result, thousands of positions in Canada remain open.
Since COVID, online learning has emerged as a solution for practically all forms of training, including workforce development. Many community colleges are already supporting employers in strengthening their workforce by connecting with employers/organizations and offering a wide variety of work-related programs. Future jobs will need more qualifications than in the past, particularly in the areas of technology and manufacturing. This means employees must be adaptable and willing to meet these demands.
Workforce development uses a people-first approach to upskill workers for long-term success. The goal of workforce development is to promote individual, community, and organizational prosperity.
Workforce development is providing training, growth opportunities, and continuing education programs to employees in order to maximize their job success and career path. Companies often support these development initiatives by engaging in programs and hiring people with limited skills or non-traditional education and training them further on the job.
Some of the priorities of workforce development include:
Develop local workforce development initiatives to provide people with skills that are aligned with employer and labor market needs.
Create and highlight jobs in high-demand sectors and connect people with employers.
Educate people on industry trends and prepare them for the future of work.
Colleges contribute to workforce development by providing training that matches the needs of employers, maximizing workforce excellence, and increasing the possibility of producing high-quality, accessible non-degree programs. It is also typical for colleges to collaborate with employers and students to specifically develop courses that prepare graduates for future employment.
Workforce development is the process of assisting workers to learn new skills to supplement existing skill sets to achieve success, short and long term, in other words ''upskilling''. This approach provides each employee with the knowledge they need to help the company reach its objectives. Colleges promote workforce development because it differs from job training in that it focuses on how employees can develop over time to provide even more productivity to their organization. Although job training is completed when employees demonstrate skill in certain areas, workforce development is an ongoing effort.
Workforce development frequently requires employers to collaborate with local colleges to build learning and training courses that match the needs of the local labor market. Planning councils serve as a central point for companies, industry organizations, and other employer groups to obtain relevant labor market information. Local labor market information that is accurate and up to date is critical to ensuring that local businesses, government, educational institutions, and job seekers can make better, more educated decisions.
Employers can build the skills their employees require to advance in their positions and thrive at what they do through workforce development. One of the best continuous education methods used in workforce development is online learning. eLearning is quickly becoming one of the most popular means of learning. It is beneficial to employees because it lowers the cost of training, increases the amount of time available for training, and improves the quality of teaching and learning overall. There is no doubt that e-learning has significantly altered the face of training.
Online learning is one of the most efficient methods to get job-ready, today. If your training includes a lot of information that will need to be referred later, such as new product specs, or local code requirements, e-learning allows your staff to access those resources immediately when they need them. Rather than being restricted to the classroom, e-learning materials can go wherever your employees go.
A strong workforce development strategy within a community is beneficial for a variety of reasons. There are numerous reasons why businesses should invest in executing it effectively. Workforce development has traditionally been problem-focused. The goal of workforce development is to create a culture of opportunity, to build local workforce potential, and to equip employees with the tangible and intangible skills to deal with the work-related challenges the future may hold for them.
Online learning is one of the best ways to make workforce development part of your employee's "routine." By incorporating online training, you can provide your staff with the option to learn on the job, at their own pace, and with few to no barriers.
Are you considering online technical education for your workforce development program? Would you like to know more about GBCTechTraining programs? Please contact us! You can speak to a Program Consultant toll-free at 1 888-553-5333 or email us at info@gbctechtraining.com.