Online Technical Training Blog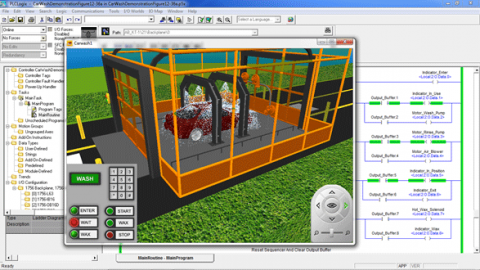 Why it's Never Too Late to Get Started with Online Technical Education
To keep up with the demand for skilled workers and quickly changing technology, adults learners need to stay updated with relevant skills and knowledge. There are now many certificate, diploma, and degree options currently available in an in-class, online, or hybrid learning format, making education very accessible! Automation is currently experiencing major growth as technology continues to evolve, leading to increased demand for skilled workers. Research indicates that the robotics market is expected to reach $41 billion by 2020, offering many opportunities to work in the industry.
Don't have technical experience and considering returning back to school to get the right education? Have work experience, but are considering earning the appropriate and related academic credentials? Well, it's never too late to get started with technical education! George Brown College's online technical training certificates offers comprehensive training and schedule flexibility for adult learners.
Here's why it's never too late to get started with online technical education.
It Is Easier than Ever to Advance Your Education
There are more flexible study options than ever to accommodate learners of all ages.
What makes GBC School of Distance Education's (SDE) online technical training certificate programs accessible is the minimal prerequisites needed for enrollment. Requirements are a high school diploma or equivalent, or mature student status, and those without a background or experience in automation, robotics, electronics, or PLC can enroll. The college also has numerous partnerships with universities, providing graduates with options to continue their studies and go on to earn a degree or diploma.
For example, graduates of the Electronics Technician Certificate program can continue their studies to earn an Electronics Engineering Technician Diploma at George Brown College, a Bachelor of Science with Athabasca University, a B. Sc. Technology Management with Indiana State University, or a B.S. in Organizational Studies with Neumann University.
Most certificates take a year or more to finish, but GBC's Tech Training certificates can be finished in 6-8 months or less, as they are designed for part time study. However, completion time is ultimately dependent on the student's prior education and experience, and time available to study.
Increase Your Career Opportunities
Those working within the industry and want to further their education to stay competitive can complete these programs to develop a broader or more specific skill set. The GBC Tech Training blog has covered various topics on how these certificates can increase employability, for example, Four Reasons to Consider Cross-training with Multiple Technical Certificates,4 Ways GBC Tech Training Can Help You Land Your Dream Job, andHow a Technical Certificate can Complement Your University Degree.Completion of a certificate can allow graduates to bring previous academic and work experience, and new skill sets to new opportunities.
Employers may even help you with your education funding, as a trained employee can share new technical knowledge and skills with their department, can have increased efficiency in performing tasks, and can accept more responsibility. Here are some helpful articles on adult education funding: How to Find Funding for Your Adult Education, and 7 Top Tips to Convince Your Employer to Pay for Your Online Technical Training.
It's Never Too Late to Enter a Technical Career
It is never too late to change career paths—research and education can help you discover which type you'd like to pursue and which sectors are currently in demand. An adult learner can be more informed and certain about their career choices as they discover their career path later in life. Limited education requirements for GBC's online technical training programs makes enrollment easy for those without technical education, but students can still expect a comprehensive program that covers theory and incorporates simulation training for hands-on-experience. Graduates receive preliminary training on how to design, install, and maintain equipment used in industrial processes.
The GBC Tech Training Facebook group also helps program students and graduates network and develop their career by posting relevant job opportunities for students to apply to.
Summary
Studying as an adult can be challenging, but incredibly rewarding for your education and technical career. It's never too late to get started, and there are numerous resources available to help you get started.
Considering online technical education and would like to know more? Contact us! You can speak to a Program Consultant toll-free at 1 888-553-5333 or email us at info@gbctechtraining.com.