Online Technical Training Blog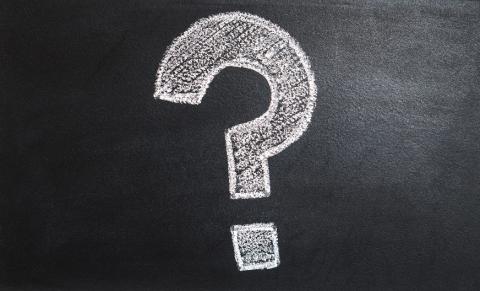 How Do I Advance My Career in Manufacturing With No Formal Technical Education?
Distance learning and online programs have created more resources than ever before to assist in a career change. With access to these resources, there are many opportunities to grow your technical skills. Changing career paths is a very common choice for people who want to take their career to a new level or in this case, transition into a new industry.
For some people, changing paths may look like an advancement in their career by promotion, moving to a new company, transitioning into a more technical and trades focused role or a skills upgrade. If you don't have a formal education you may feel limited at achieving your longer term goals. To help better prepare you to reach those goals, here are some things that can help you overcome the obstacle of having no formal education.
So, you have no formal technical education to leverage, now what?
Get technical training to kick start career advancement.
Technical training programs are great for people who are looking to gain basic or advanced knowledge in skilled trades. Generally speaking, employers will recognize your effort to develop your technical skills. Technical training programs can provide you with the right credentials to qualify you for a job in the skilled trades industry. First, learn about the skills that are used and recognized in industry and then find a program that works for your schedule and lifestyle that can be completed in a reasonable timeframe. Understandably, existing responsibilities such as family and full-time work means that you will need to be flexible with your time in order to pursue a technical training program. One advantage of distance education programs is that they can provide the flexibility that learning in class doesn't offer.  Our technical training programs are designed to allow you to study anywhere at any time and create your own schedule. All of the modules are organized on your program USB and all exams can be taken online at your convenience. 
After completing your program, follow through and build a strong resume and cover letter.
Check out some job postings from employers in the field that interests you and tailor your resume accordingly. Be prepared to highlight your strengths and work ethic and present yourself as someone who is willing to learn. Having a certificate on your resume will prove that you have the credentials and some technical training that can be applied to the job. To illustrate this point, after completing one of our programs, many alumni have shared their success stories and the impact it had on their career. Building more confidence on the job or qualifying for promotion are just a few possible outcomes of completing our programs. Additionally, in our programs, you will be provided access to our Facebook group, which is exclusive to our students and alumni as a resource for career related content and a positive space for networking and encouragement.
Most importantly, don't get discouraged!
Create a plan for how you'll achieve your goal. Think about the steps necessary for you to get started and discover your potential career growth. Many students enroll in our programs with little to no previous technical training as they are designed for those with no prior technical knowledge. With that in mind, our Technical and Tutorial Support Consultants are available to assist you along the way as you work through program modules and exams.
The absence of formal education doesn't have to be a limitation if you desire to move forward from your current job and work in manufacturing. Having a certificate from one of the GBCTechTraining programs can help and is a great place to start. Contact our Program Consultants toll free at, 1-888-553-5333 if you have any questions or are ready to take the next step and register for a program.