Feb. 2018 Tech Bytes
INDUSTRY NEWS
2017 was a record-shattering year for robotics
The numbers are crazy. But that's nothing compared to what's coming. The numbers are a good indication of how rapidly automation is being added to operations in sectors like fulfillment, light manufacturing, and even food service and healthcare. Read More.
Embracing the new age of automation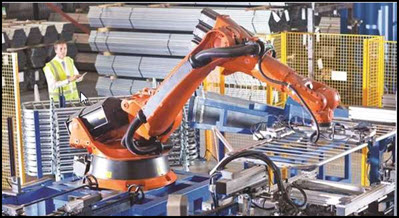 With another era of automation upon us, should we be nervous about the future of our own livelihoods?  Read More.
EDUCATION
Reskilling Revolution Needed for the Millions of Jobs at Risk Due to Technological Disruption
The global economy faces a reskilling crisis with 1.4 million jobs in the US alone vulnerable to disruption from technology and other factors by 2026. Read More.
After decades of pushing bachelor's degrees, U.S. needs more tradespeople
California budgets millions to rebrand long-disparaged vocational education. Read more.
OUR PROGRAMS
7 Top Tips to Convince Your Employer to Pay for Your Online Technical Training
Do you feel you need to boost your skills and increase your technical knowledge but don't know how to ask your employer to pay for your online technical training? Well, you might be surprised to discover that your employer is more inclined to support your technical training than you are expecting.   Read More.
Q&A with Colin Simpson, Dean Centre for Continuous Learning, about Technical Training for Manufacturing
We recently sat down with Colin Simpson to ask him to share his thoughts about robotics and automation in the manufacturing sector and importance of GBC's online technical training programs to training in this field. Read More.
STUDENT SUCCESS STORY
Name: Ralph Young
Program: PLC Technician Graduate
 
Ralph Young is the Plant Manager at Wyman's, a major grower and processor of wild blueberries. When the new blueberry packing line was installed Ralph enrolled in the PLC Technician Certificate program at GBC. He felt it 'would help him learn their new system, minimize downtime and improve efficiencies.'
Since completing the PLC program Ralph has re-programmed fillers, replaced modules and boards, re-wired carton metal detectors and designed small PLCs within the automated system. In addition he is better able to troubleshoot and oversee the Electricians, PLC Technicians and contractors.
'I particularly enjoyed working on the modules covering the overview of PLCs, Input/Output System and Ladder Logic.'