November Tech Bytes
INDUSTRY NEWS
Can Robotics Spark A Renaissance In American Manufacturing?
If we turn the Rust Belt into the Robotics Belt, the future of robot-human cooperation in factories can create jobs in America instead of overseas. The industrial workforce of the future will include data scientists, engineers, artificial intelligence specialists, and highly skilled factory staff. Technologists will develop robotic plants, and workers will collaborate with robots to produce goods more efficiently than in any other economy.
Click here for full story
Robot tractors & sheep-herding drones: Britain's futuristic new farm workers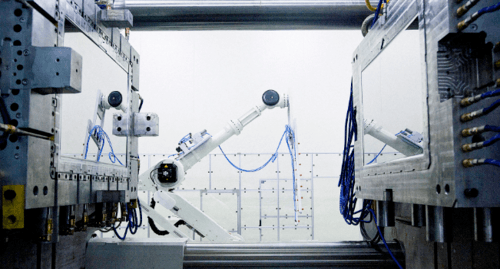 Artificial intelligence (AI) systems known as 'robo farmers' could soon grow crops and tend livestock around Britain while their human controllers need never set foot in a field again, researchers say. Click here for details
EDUCATION
Trade group looks to connect manufacturing's next generation
PMA started a new group for millennials and Gen Xers working in or considering a career in manufacturing. The group, called MFG NXT, is aimed at all manufacturers. Click here for details
Manufacturing a workforce: Education, policy, culture all shape manufacturing's future
Colleges can educate a willing workforce, but policymakers and parents have a role to play in setting the stage for employers and steering the culture to create a bigger pool of potential employeess. Click here for details
OUR PROGRAMS
The mission of our programs is to provide our graduates with the practical know how and technical skills to become more employable and successful in their fields. We are very proud to say that since the launch of Electronics Technician, our first certificate program in 1995, right up to 2016, over 22,000 students have enrolled across our six programs.
Here are some interesting stats about our 2015 students
How you can benefit from these distance education programs from GBCtechtraining;
Certificate programs are designed to refresh, upgrade, upskill, or prepare for your goals within the manufacturing sector
Convenient access to learning where you want, when you want and at your own pace.
Assistance from our knowledgeable and professional Tutorial Support Staff and Program Advisors to help ensure your success in these online programs.
We at George Brown College want to thank our students in helping us become the largest distance educator in Canada, and third largest in all of North America.
SUCCESS STORIES
Name: Anton Arkhipov
Program: Electromechanical Technician Certificate
Anton Arkhipov is a Marine Mechanical Engineer based in Jakarta, Indonesia, who works off-shore on a maritime supply vessel. With a typical 2 month on/off rotation, Anton was able to work on the Electromechanical Technician program on board the ship and then take his online exams when he was on holiday.   Given his unusual schedule Anton found the program gave him essential "flexibility and absolute freedom to study and take exams based on his own readiness".
"I chose the Electromechanical program to enhance my skills and now that I have completed it I feel more confident in doing my daily work; in particular troubleshooting the ship's propulsion system, ship power distribution systems, pumps, electro-motors,  transformers , hydraulic power packs and vessel steering systems. Most of this equipment has complicated logic control schemes so it is very useful to understand how they actually work and to be able to troubleshoot them from simple earth fault to more complicated routines. The material covered in the program has also taught me how to resolve some of the electrical problems on board. This is especially practical and useful as we do not have an electrician on the ship."