October 2020 Tech Bytes -Safely Return to Work During COVID-19
INDUSTRY NEWS
Safely Return to Work in Manufacturing During COVID-19
As Covid-19 is brought under control, many people are anxious to get back to work.  While some may be able to work from home, it is important that safety measures are in place for those who must physically return to their workplaces. Read More
Why Ford Wants Robot Dogs Running Through Its Plants
The manufacturing applications for robots are significant and impactful, but for many operations, they're restricted to production: robot arms methodically engage in high-volume assembly, with a key emphasis on speed and consistency.But Ford appears to have found a unique way to use a robot.. Read More
---
EDUCATION
What is the Manufacturing Skills Gap, and What does it Mean?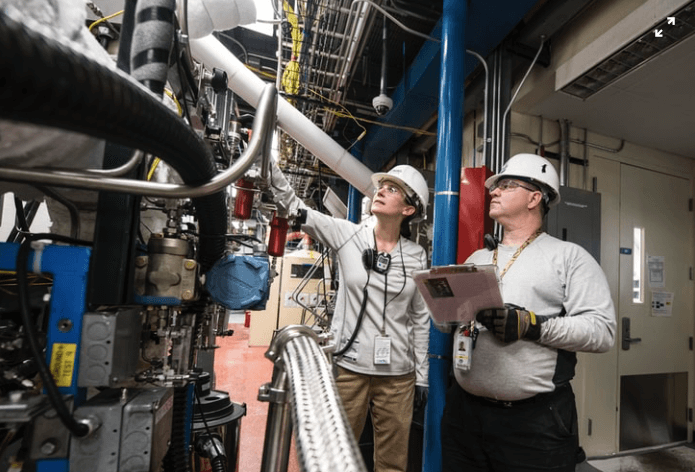 The changing landscape of the manufacturing industry, paired with an outdated reputation and quickly developing technology, has created this gap between the skills that manufacturing workers have and those needed by employers.  If this disparity is not addressed, the manufacturing industry could see supply shortages, supply chain breakdowns, and rising costs.  But what exactly is the skills gap, and how can it be fixed? Read More
As Automation Increases, so will the Demand for This Job
The move to automation is inevitable, but many human hands—and brains—are needed to make those robots run. Enter the automation technician. Here are the colleges offering a way in to this lucrative career. Read More
Why Do We Need an Air Gap in Magnetic Circuit & How to Calculate it?
 Let's review the theory of the Air gaps in magnetic circuits. A magnetic circuit is where a magnetic flux is circulated or follow through a closed area or path. An air gap is a non-magnetic part of a magnetic circuits and it is usually connected magnetically in series with the rest of the circuit. Read More
---
OUR PROGRAMS
Join Our PLC Webinar on November 19th.
These are challenging times for everyone. Use your downtime to gain enhance your technical skills in Programmable Logic Controllers.
Attend this free webinar to find out how GBC's online PLC Certificate program can equip you with the knowledge and skills needed for a career working with the most widely used technologies in manufacturing today.
You will learn about:
GBC's flexible & affordable enrollment options
What it's like to be a PLC student
How we use simulation software in virtual lab-based learning (emulating Rockwell/Allen Bradley)
Program accreditation
6 Ways to Access Student Resources and Services for GBCTechTraining Students
As we are still in the middle of a pandemic, many post-secondary institutions have shifted their traditional in-class instruction and delivery of programs and courses online. Our programs have always been delivered online, and we have the resources and services to help support your success through your studies. Learn More
---
SUCCESS STORIES
Dayne Gellner is a Testing and Integration Technician at C-COM Satellite Systems wherehe builds, configures, tests, and repairs industrial satellite antennas. He registered into the Electromechanical Technician program to build on his knowledge of electrical and electronic systems and his credentials as a technician. "I liked how straightforward the program was to do-- it was just a matter of buckling down, studying, and taking tests. While my responsibilities have not changed since completing the program, I know it will help me find new opportunity whenever I decide to seek it."