October Tech Bytes
INDUSTRY NEWS
Where's the Best Place to Work in Manufacturing?
Domestic manufacturing has seen better days, but a new report ranks the best regions for industrial employment. Click here for full story
A child-sized robot, designed to be a companion or short-term minder for children, is being tested in China but concerns have already been raised over the social impact of such "relations"….The device was originally aimed at one-child families in China, and Wang says it's perfect for children who are home alone after school before their parents arrive home from work. 
Click here for details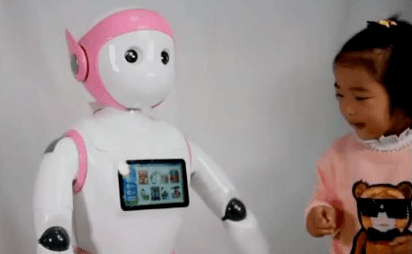 Manufacturing sector 4th largest employer in nation
Making things in America creates millions of well-paying jobs in the United States, according recent figures released by the federal government. Click here for details
EDUCATION
How to Attract Millennials to Advanced Manufacturing Jobs
Employers are struggling to find qualified workers to fill available openings, and it's a trend companies are seeing regardless of sector….less than 20 percent of applicants were qualified for the open position. This is particularly challenging in manufacturing, where jobs labeled as "middle skills" positions typically stay vacant for 40 days, double the national average.  Click here for details
Women in manufacturing push girls toward industrial careers
Although nearly half of those in the nation's workforce are women, just 27 percent of those working in manufacturing are, according to the U.S. Bureau of Labor Statistics.
OUR PROGRAMS
New Version of PLC Technician Program
George Brown College is pleased to announce the release of a new version of the computer-based curriculum for the Programmable Logic Controller (PLC) Technician Certificate Program. The new version of PLC Technician integrates a new simulator, PLCLogix 500 within the course curriculum and is used throughout to teach and experiment with the fundamentals of RSLogix 500 ladder logic programming, using file-based addressing.
PLCLogix 500 provides ten interactive 3D environments or "3DWorlds" which emulate a wide range of manufacturing and service applications. The integration of the ladder logic programs with the 3DWorlds provides a unique opportunity for programming in real-time and observing the operation of complex control devices and systems. These 3DWorlds simulate process control operations for the following applications: Batch Mixing, Bottling Line, Dual-Compressor, Elevator, Moving Car Wash, Silo, Single-Compressor, Stationary Car Wash, Traffic Lights and Warehouse Door. In addition the simulator also has basic I/O chassis containing switches, sliders, displays and output indicators. Learn more about the program
STUDENT SUCCESS STORY
Name: Fasiha Shireen
Program: Electronics Technician
Fasiha Shireen was only able to complete 2 of the 4 years of her Bachelors of Electrical Engineering (B.E.E.) back in her home country. She registered into the Electronics Technician program "as it allowed her to get a Certificate in a field of interest and in an area similar to her previous studies."
"I liked this program as I was able to study at my own pace and fit it in around my work schedule. The Resource Center was also helpful. I am now looking for a job where I can apply my knowledge and am confident that these studies can help me to get a better position."